In 2016 American Portfolios made the decision to focus on investment in new technology and programs that would benefit the company in future years. Inspired by 
Clayton M. Christensen
's book "The Innovator's Dilemma", this annual review uses the invention of flight as a metaphor for AP "taking off" on its 5 year road map.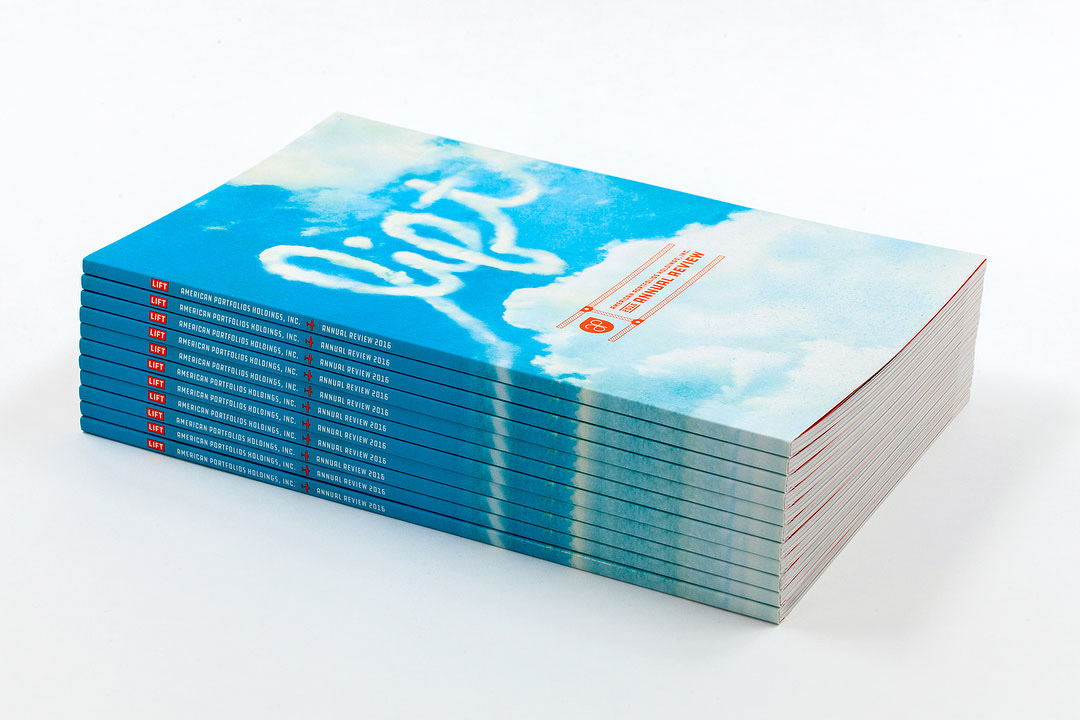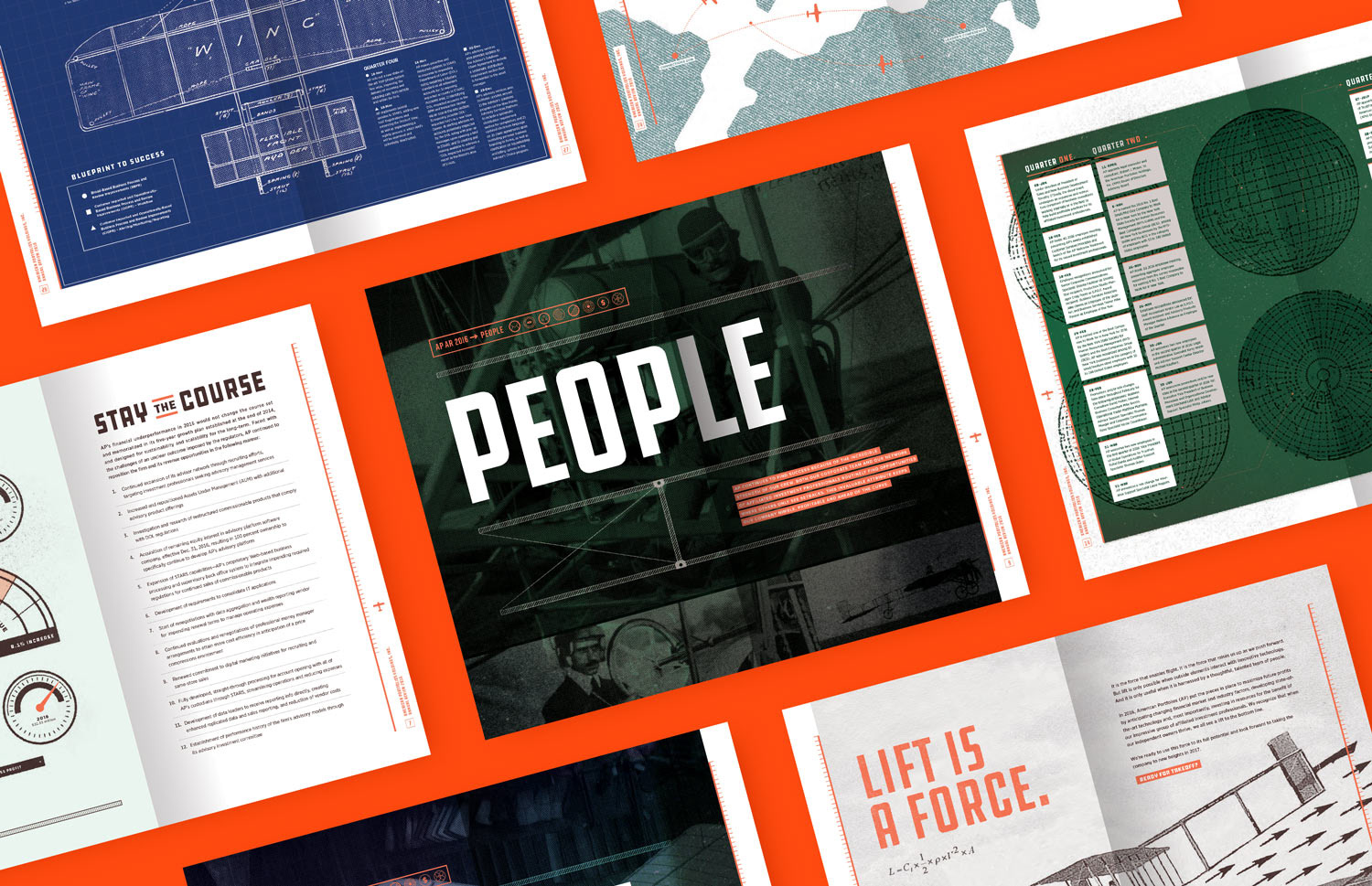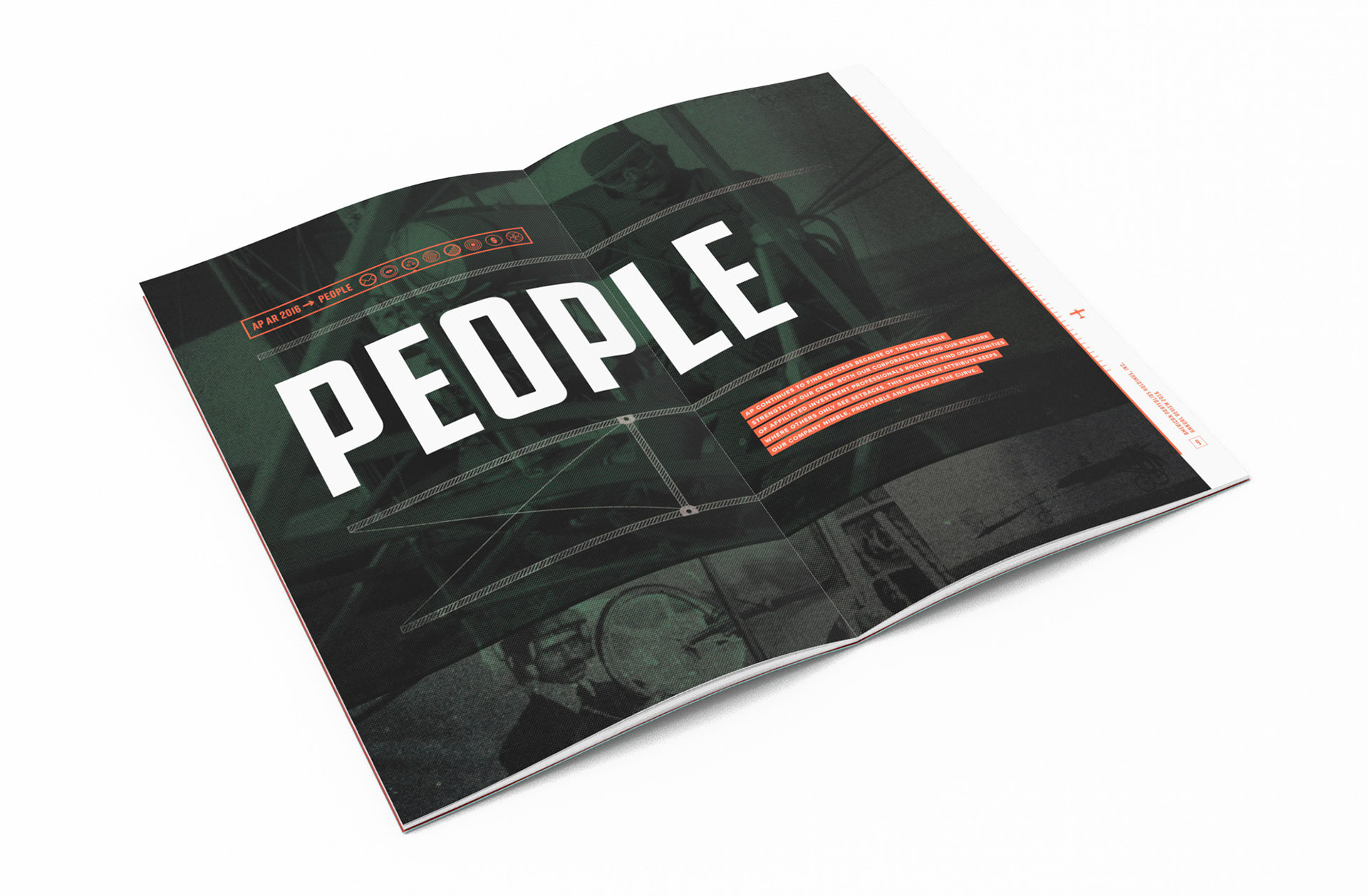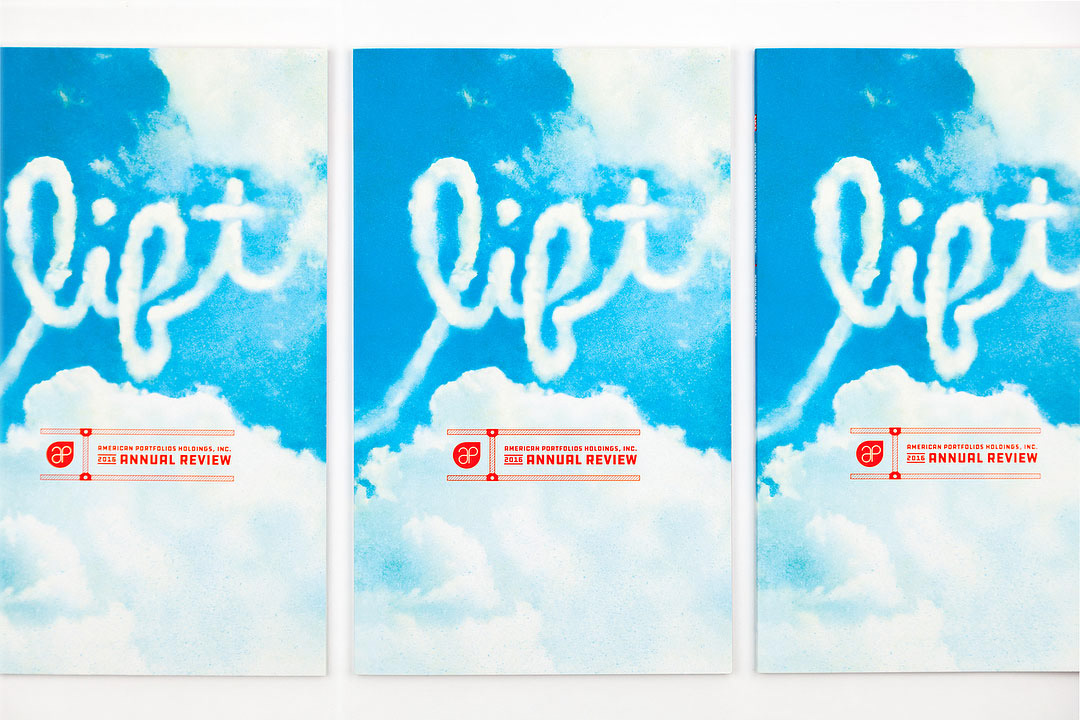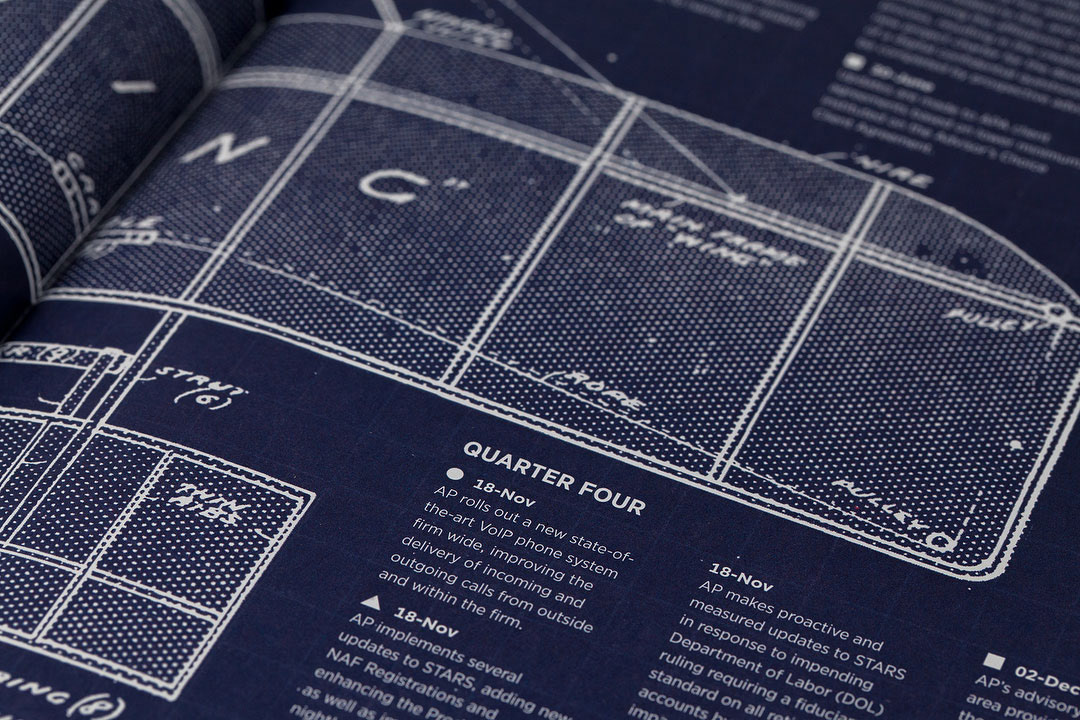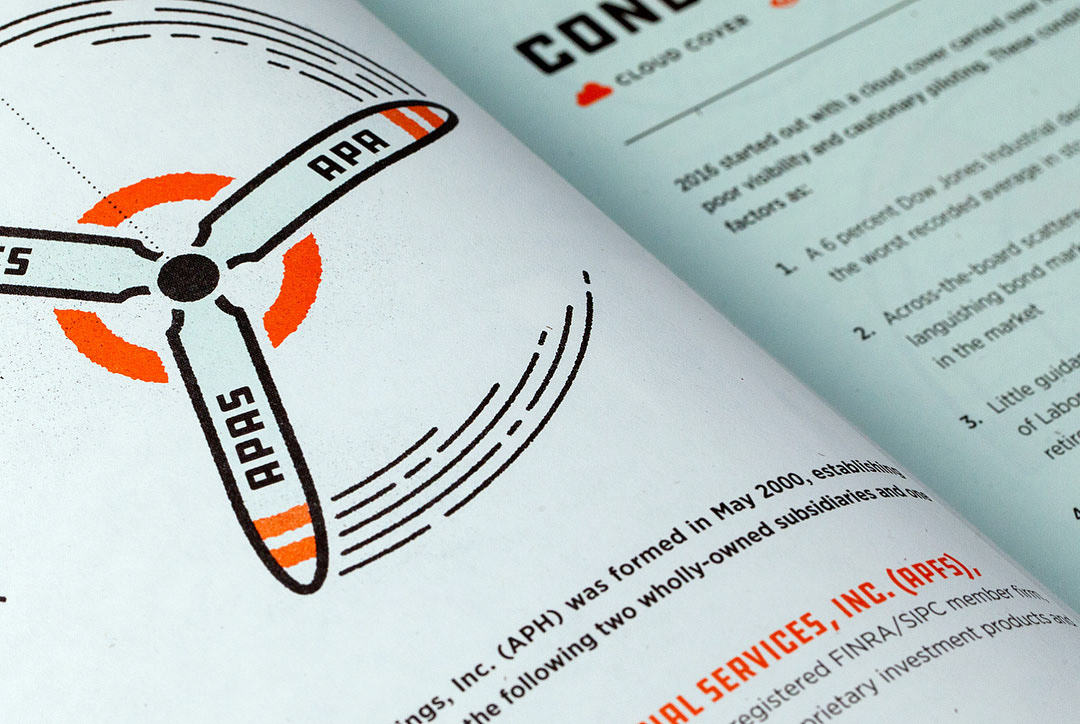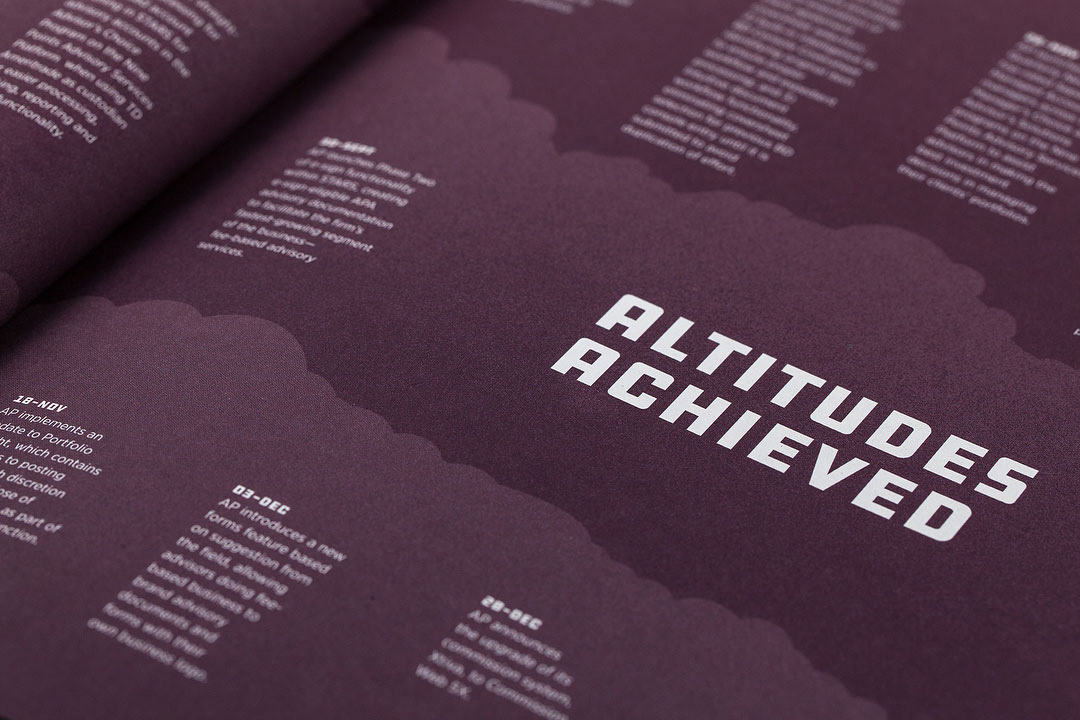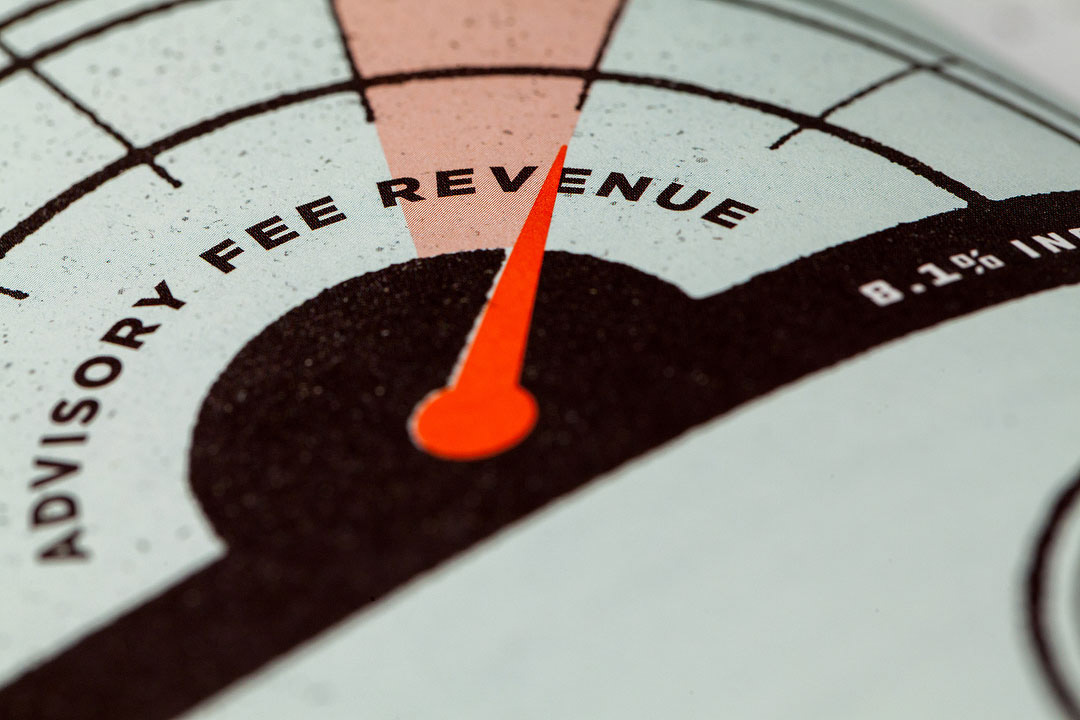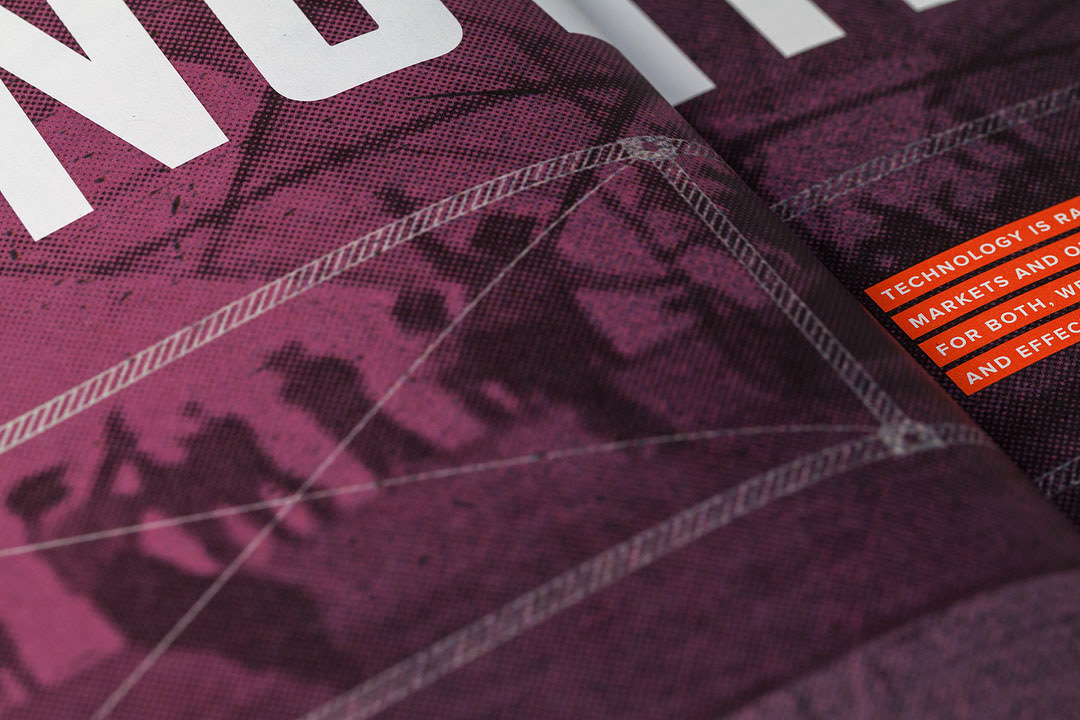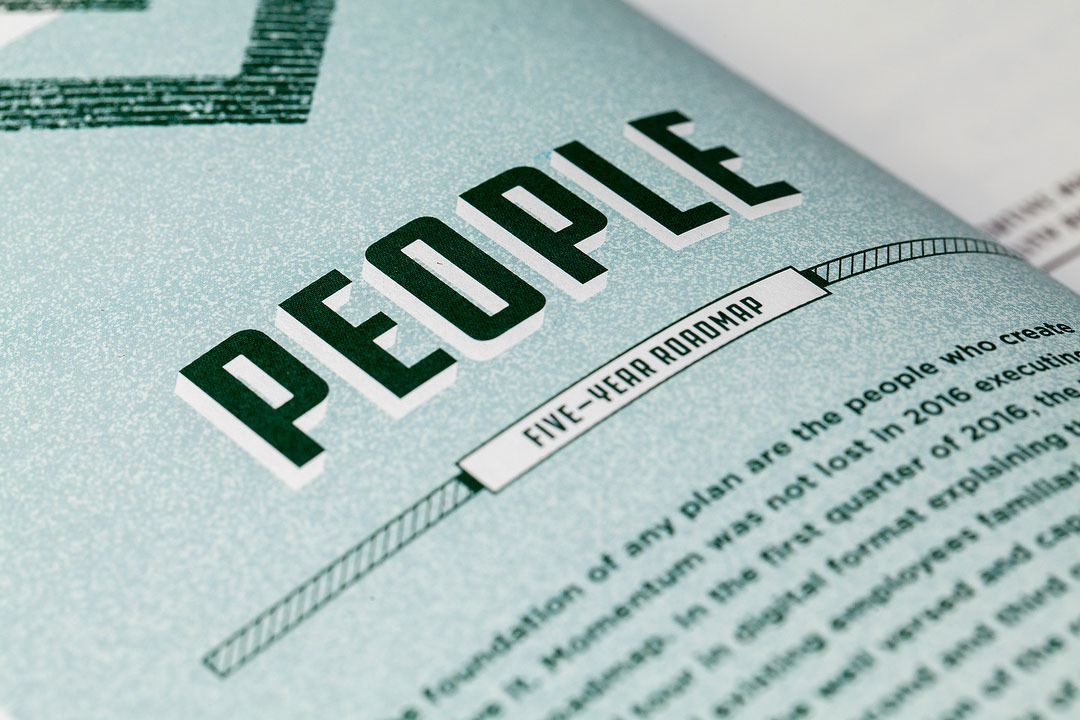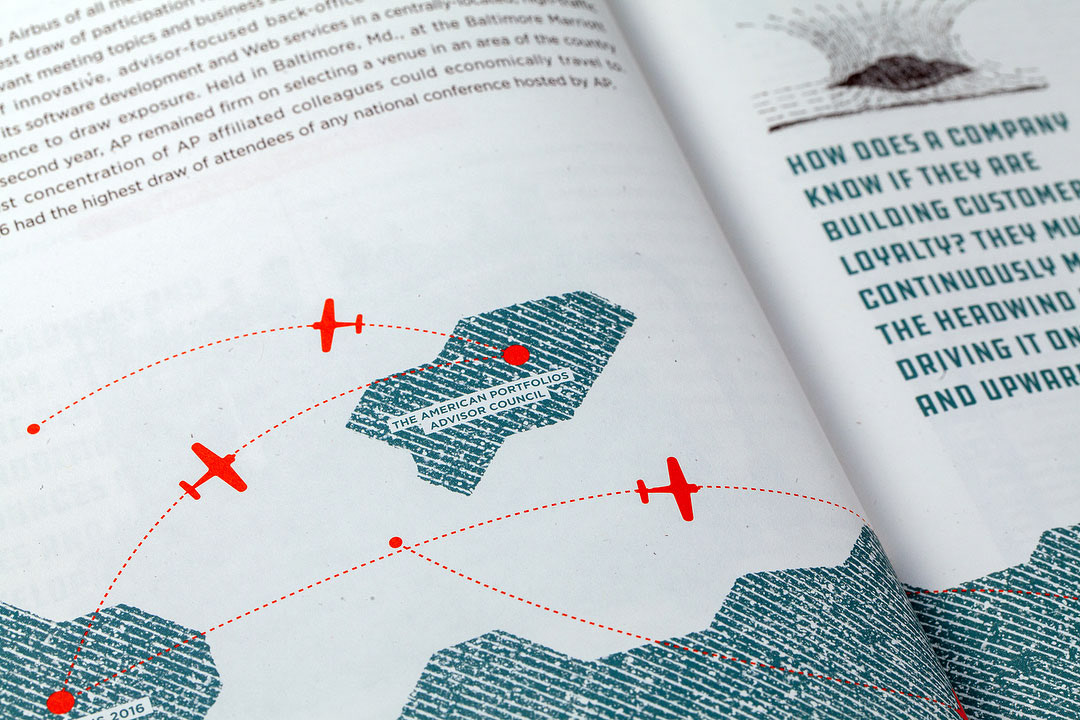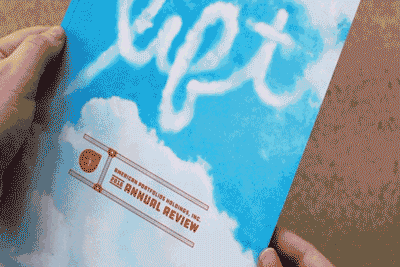 This print piece uses a soft touch laminate to give the cover a cloud like effect. It was printed on French Paper's Speckletone in 4 color process plus a spot color to make the vibrant orange jump off the page.  
My role: Concepts, Design, Production
Credit also goes to the team at Exit10 who contributed to this project.