Johns Hopkins Center for Talented Youth
The Center for Talented Youth is a summer program for bright kids to connect and learn. CTY's goal was to increase participation in their talent search by making
information
more accessible and comprehensive for parents. The "Activate Awesome" campaign emphasized that each kid is loaded with potential that is waiting to be engaged. Smart kids are problem solvers and innovators even when they are playing so we centered the visual design around components of a Rube Goldberg machine.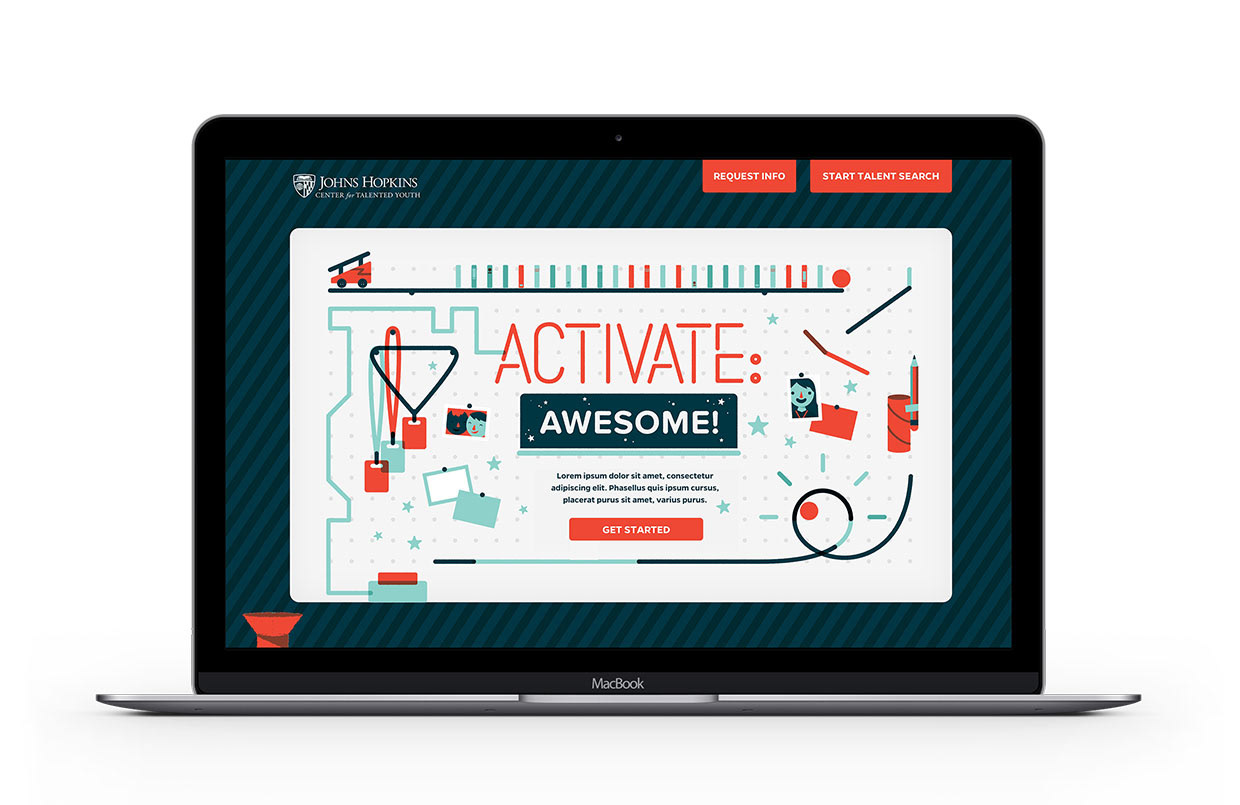 We felt it was only natural that the Rube Goldberg machine should come to life in interactive spaces. So, we used svg animations to make the hero area of the landing page light up, literally! 
This landing page
was awarded with Silver at the 2017 Baltimore Addys.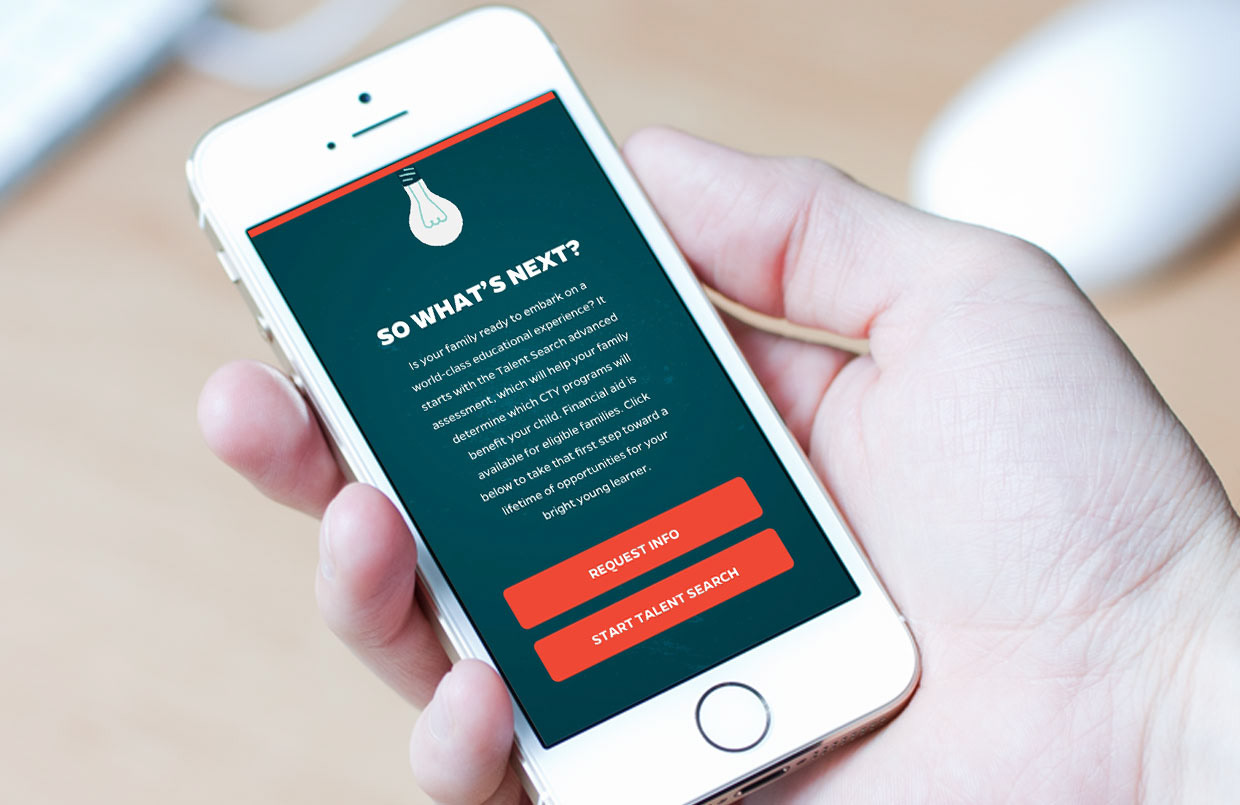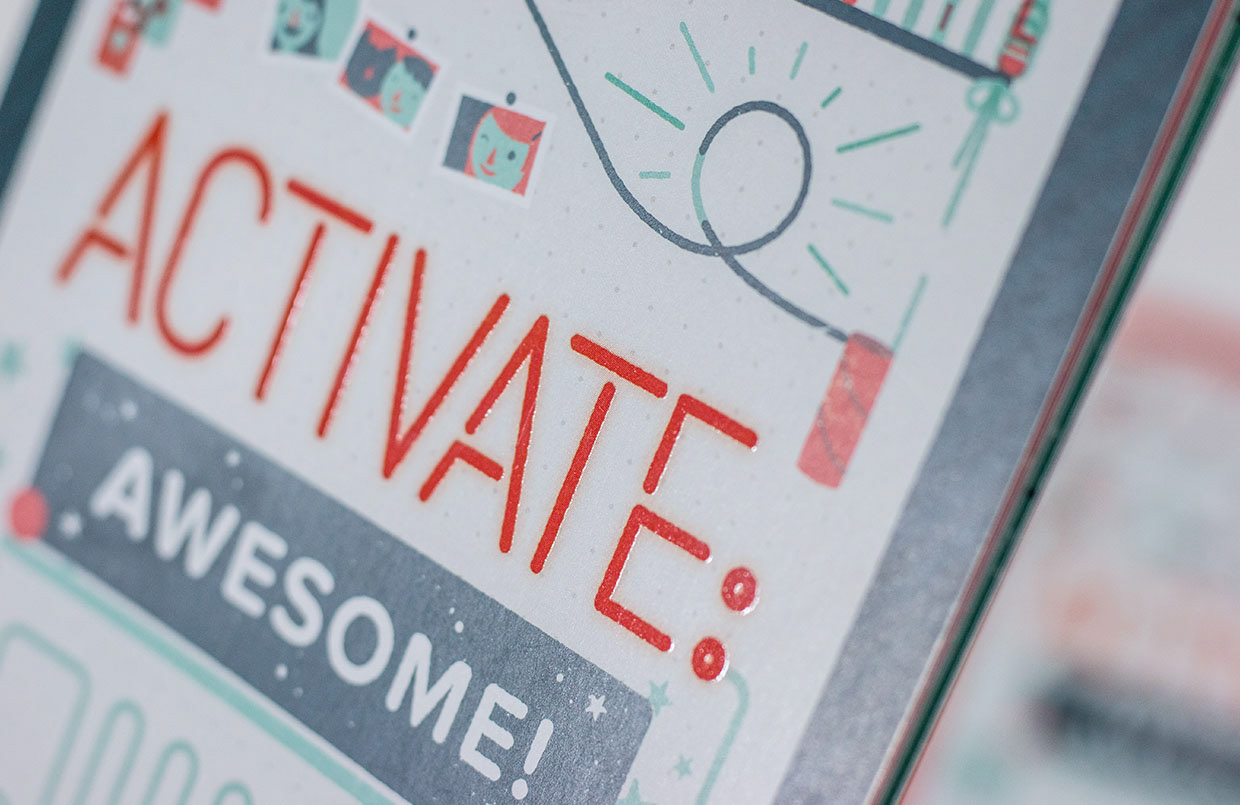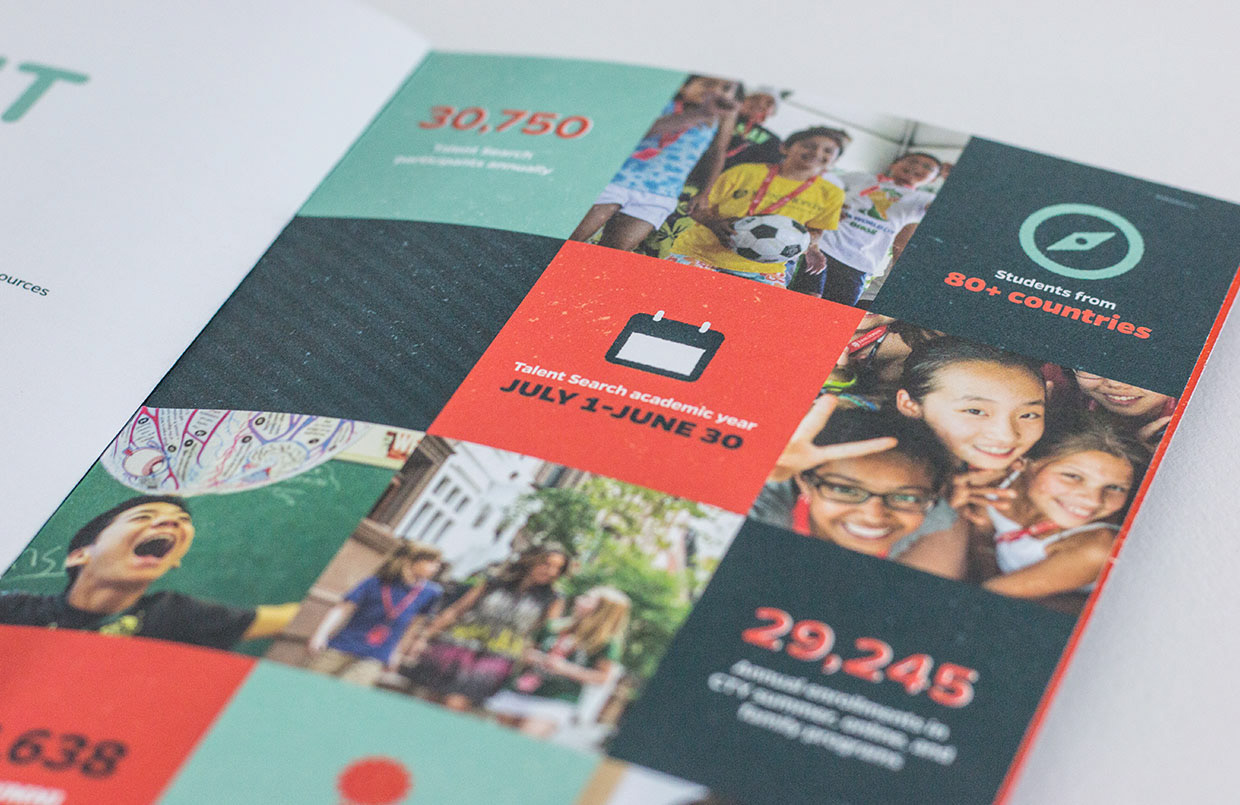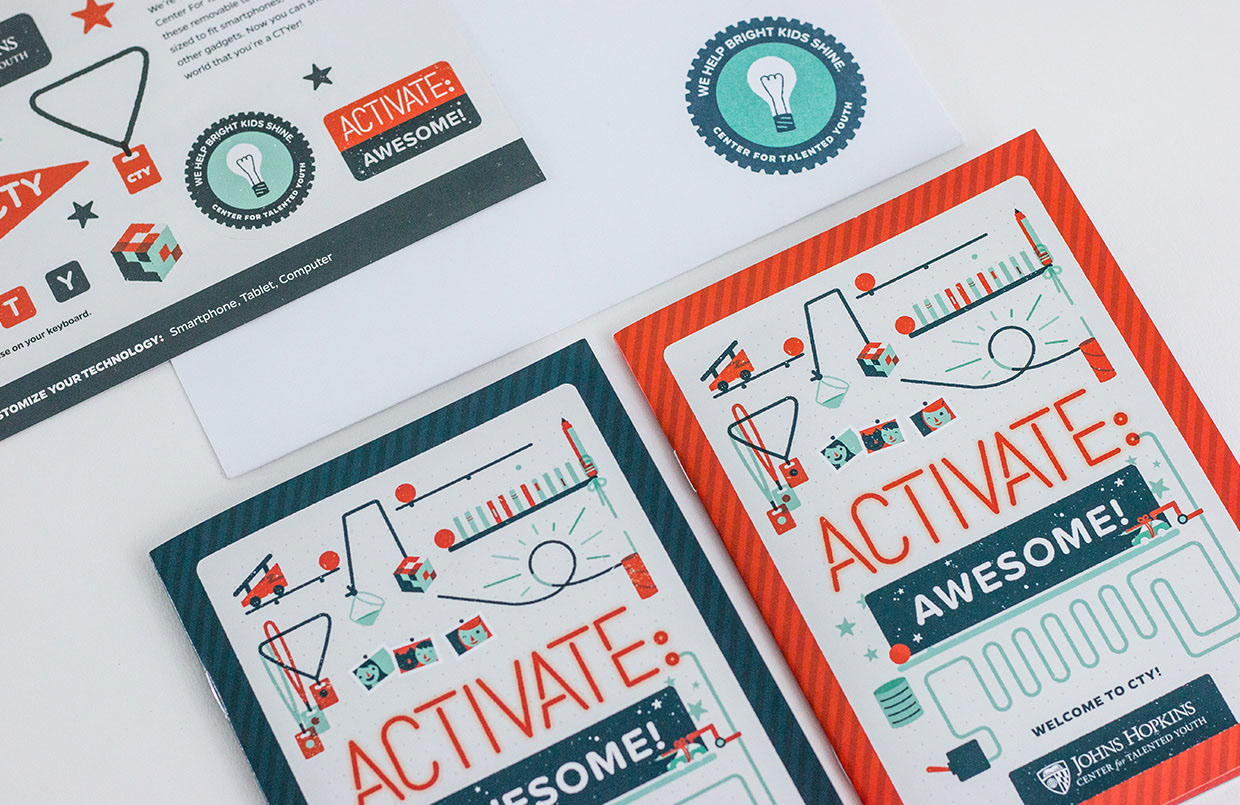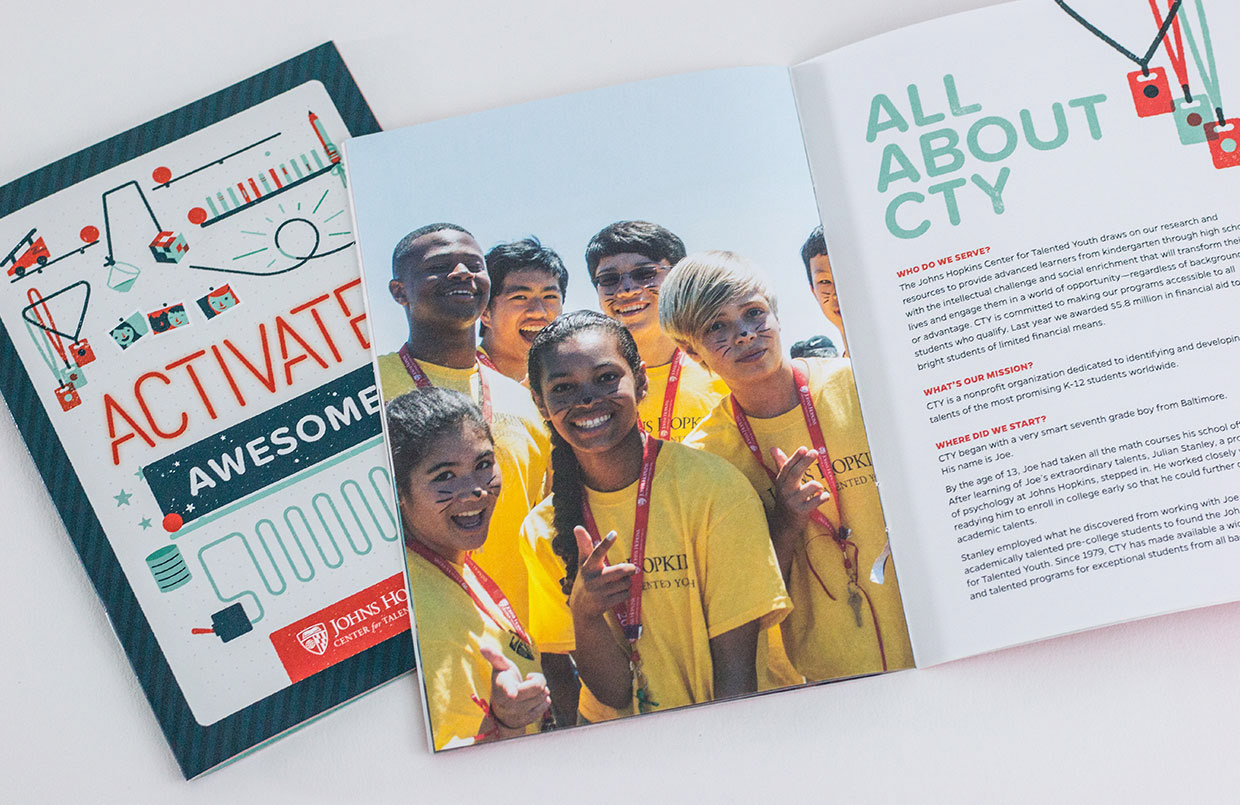 My role: Art Direction, Print Design, Illustration, Landing Page Design, Production, QA
Credit also goes to the team at idfive who contributed to this project.