CharmTV aims to "showcase the stories and voices that truly shape our community" in Baltimore. They came to us for a new brand that would represent their expansion into online platforms, dedication to original programming, and beyond all the vibrancy of the Baltimore community.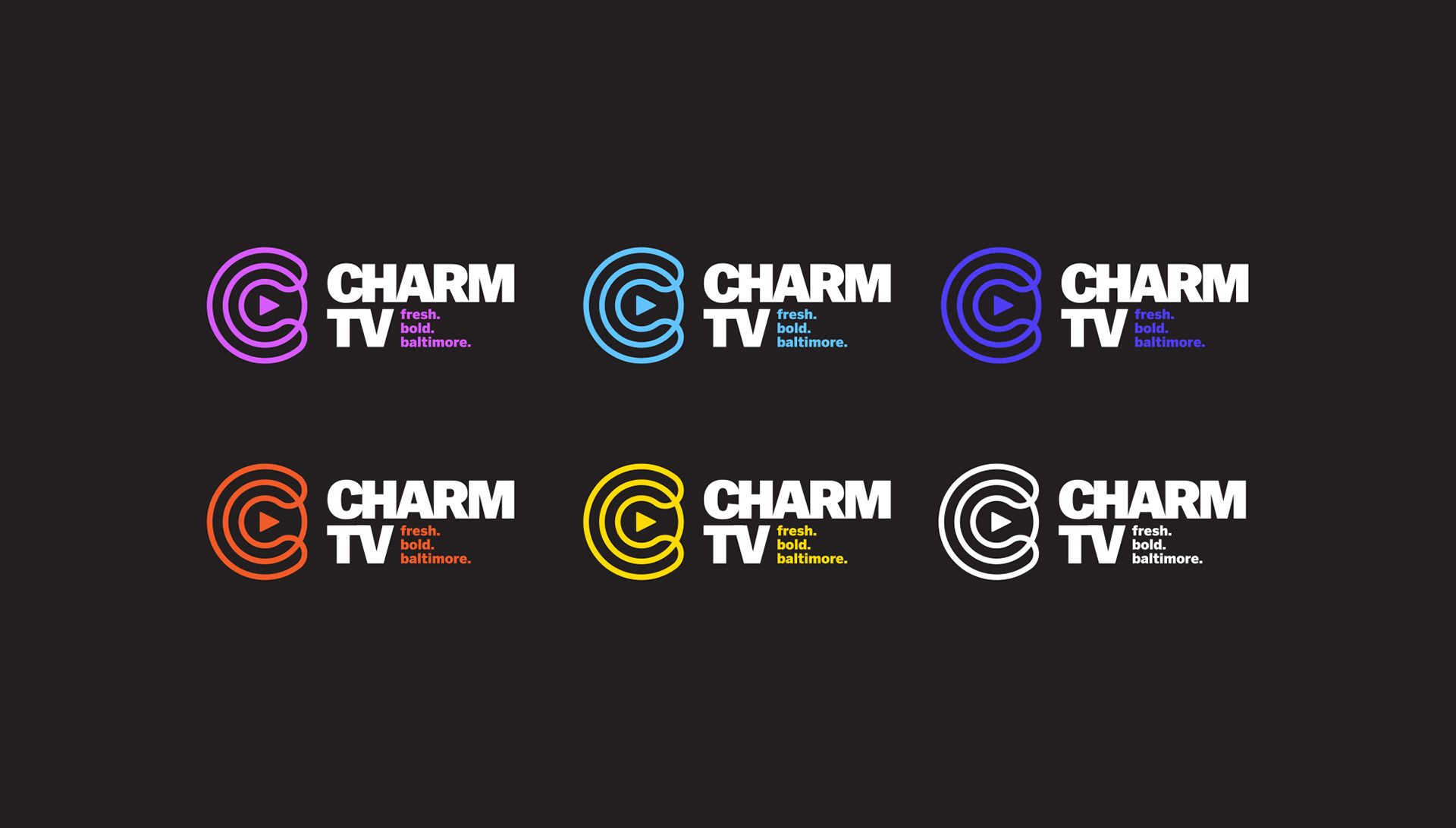 Initially, we explored a lot of wordmarks, shying away from monograms and logomarks. But we quickly realized that CharmTV needed a symbol. Something that would be ownable and strong enough to be recognizable as a watermark on the lower corner of a tv screen.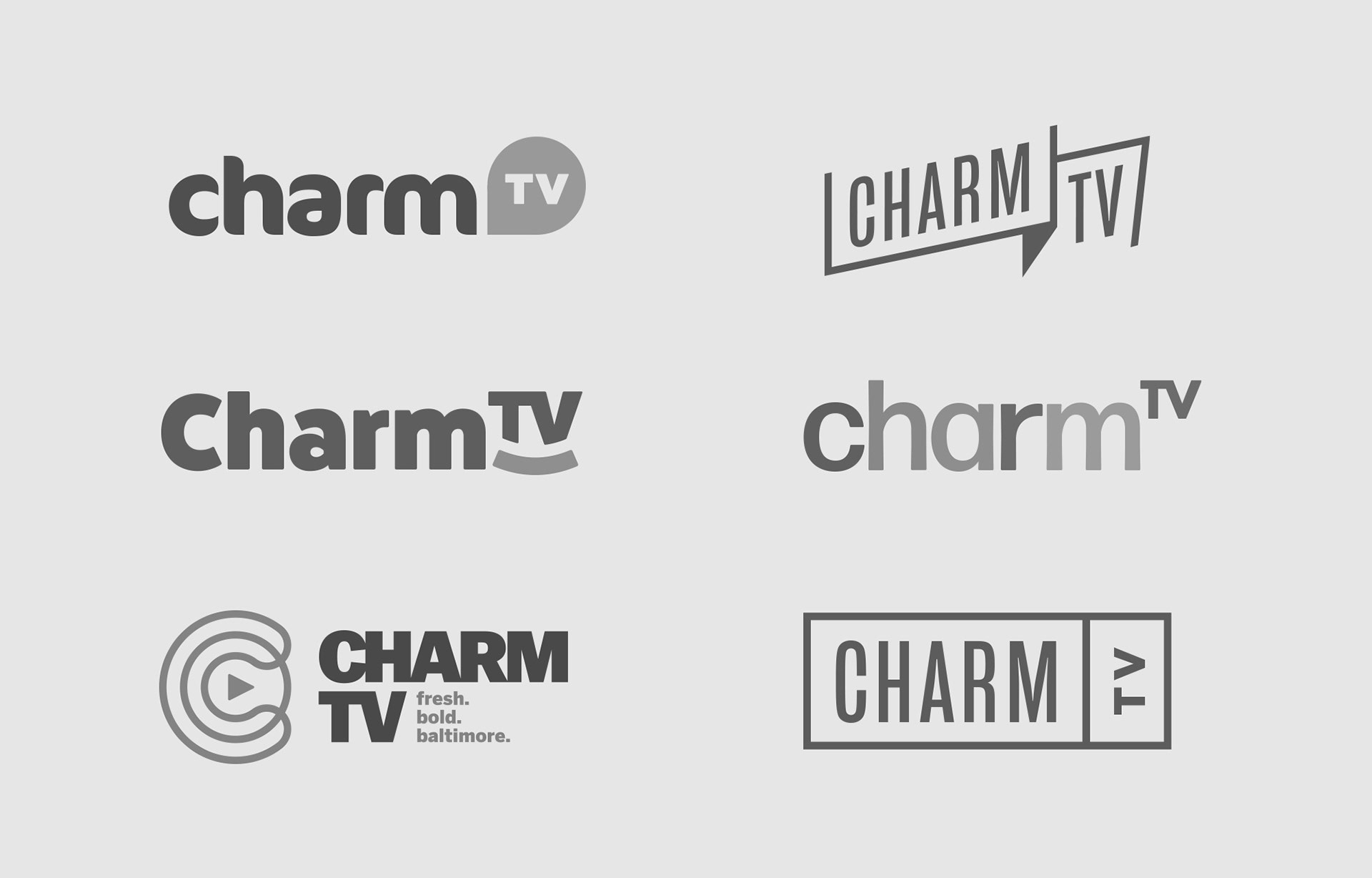 TV motifs were too on the nose and also didn't account for CharmTV's expansion into having an online presence. The play button felt like the perfect symbol to communicate that this is a media centric brand. Combining the play button with a "C" created a unique monogram that had the potential to be scalable and ownable. 
A flexible identity system.
We established guidelines that defined the breadth of the brand and how the parts could be used together or individually. This suite of logos meant that CharmTV would have options for how they represented themselves across different platforms and audiences.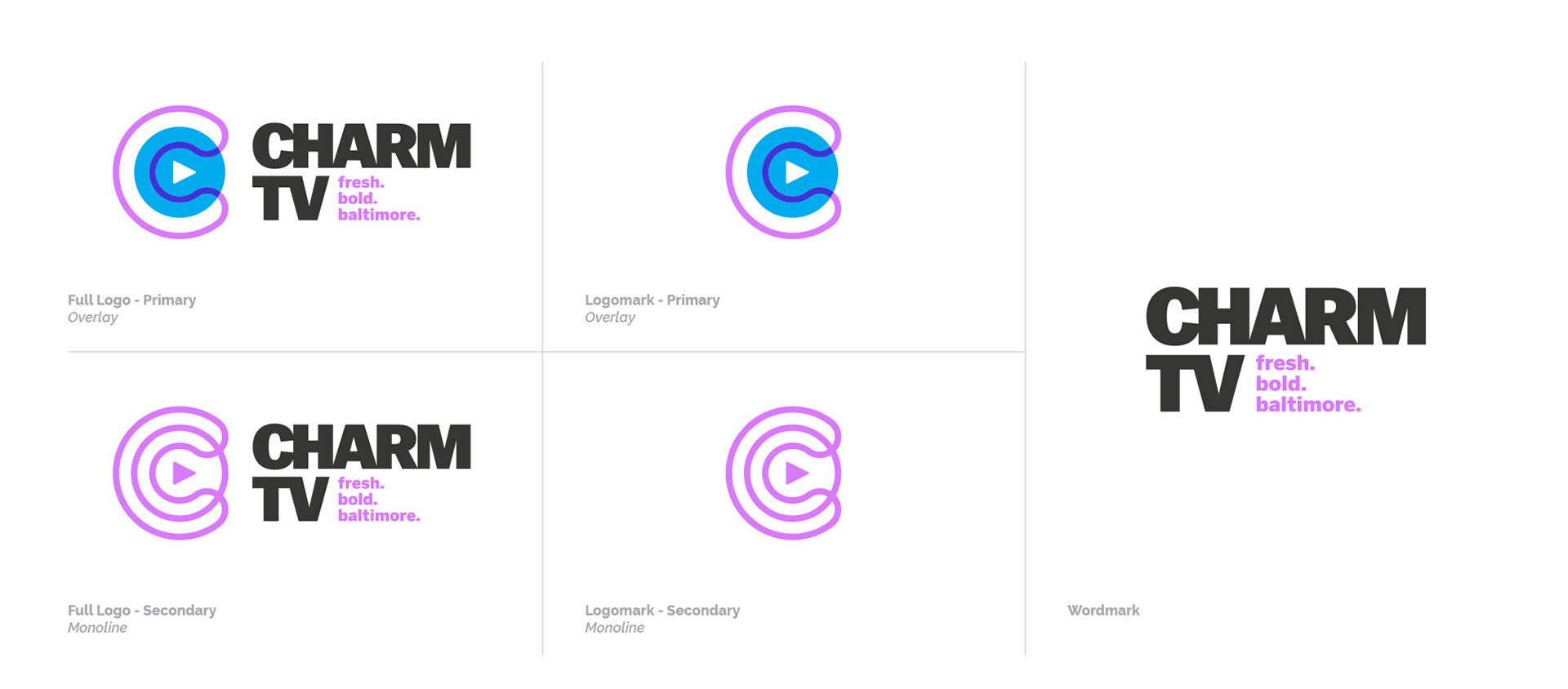 I worked closely with a copywriter and brand strategist to make sure our expanded visual library aligned with the voice and tone that was established at the beginning of the project. Together we assembled a 40 page brand guide that defines the platform and messaging, logo usage, colors, textures, photography, and typography. We also provided sample brand expressions for how the brand elements can be combined into collateral pieces.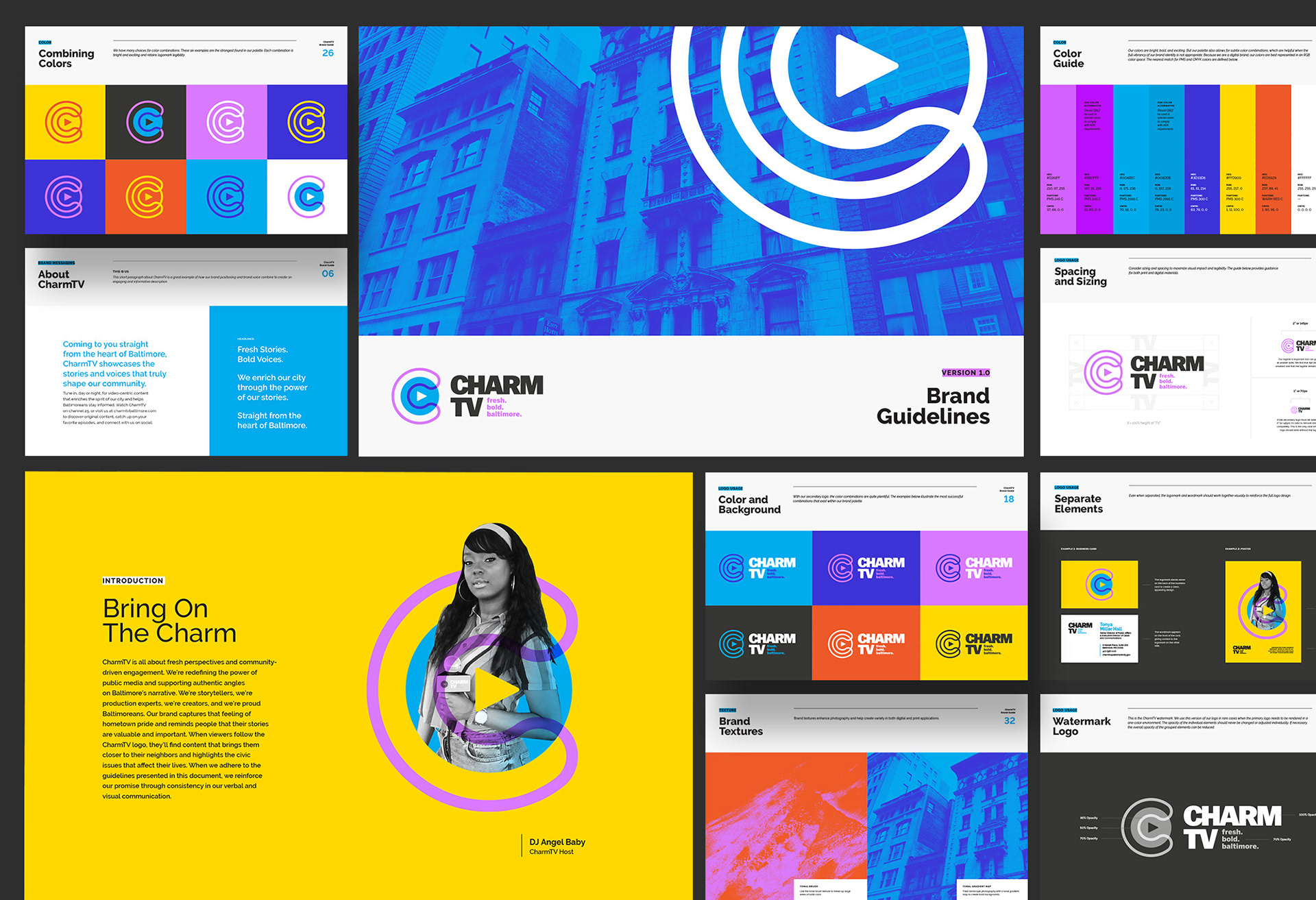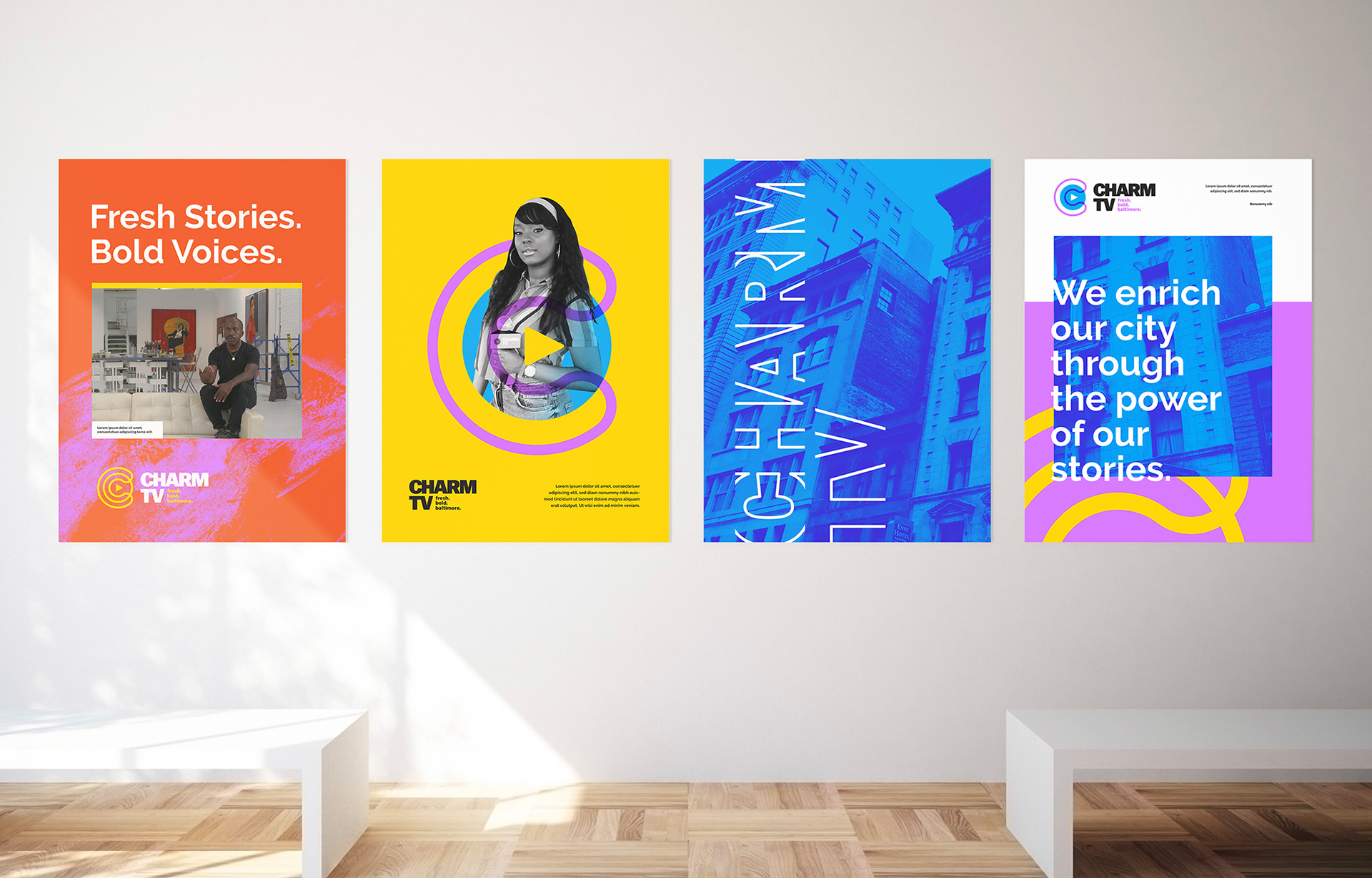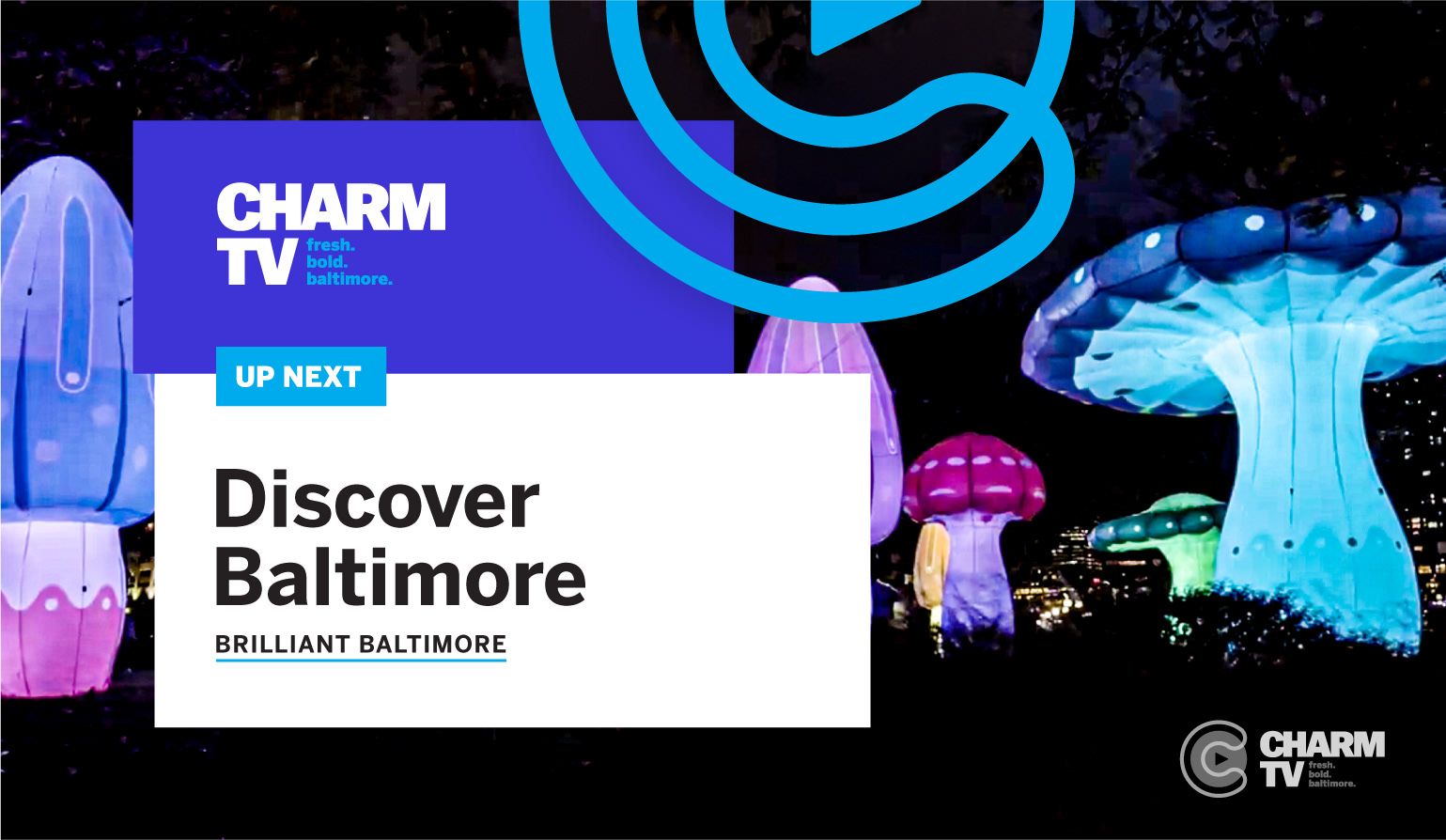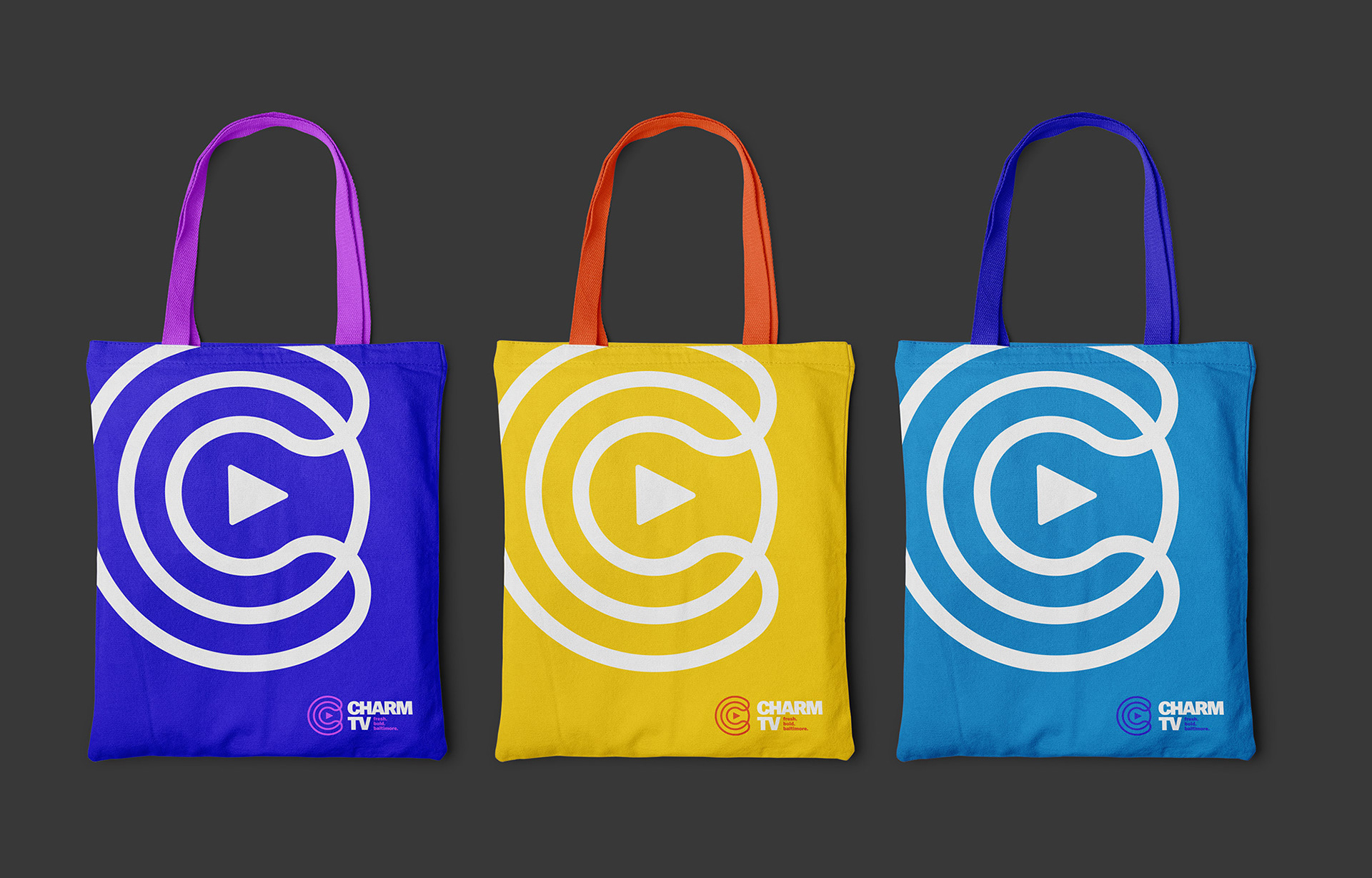 I worked as the lead designer on this project and was heavily involved in every stage of its development and production but I also want to acknowledge my collaborators at Mission and CharmTV who contributed as well!