CSX is a proud sponsor of the FFA. They needed a creative way to celebrate that partnership at an upcoming FFA leadership conference. This stop motion video follows a train through a landscape depicting scenes of CSX serving and investing in their community. The hand crafted style and upbeat tone resonated with the young audience and presented an otherwise dull topic in a fun and exciting way.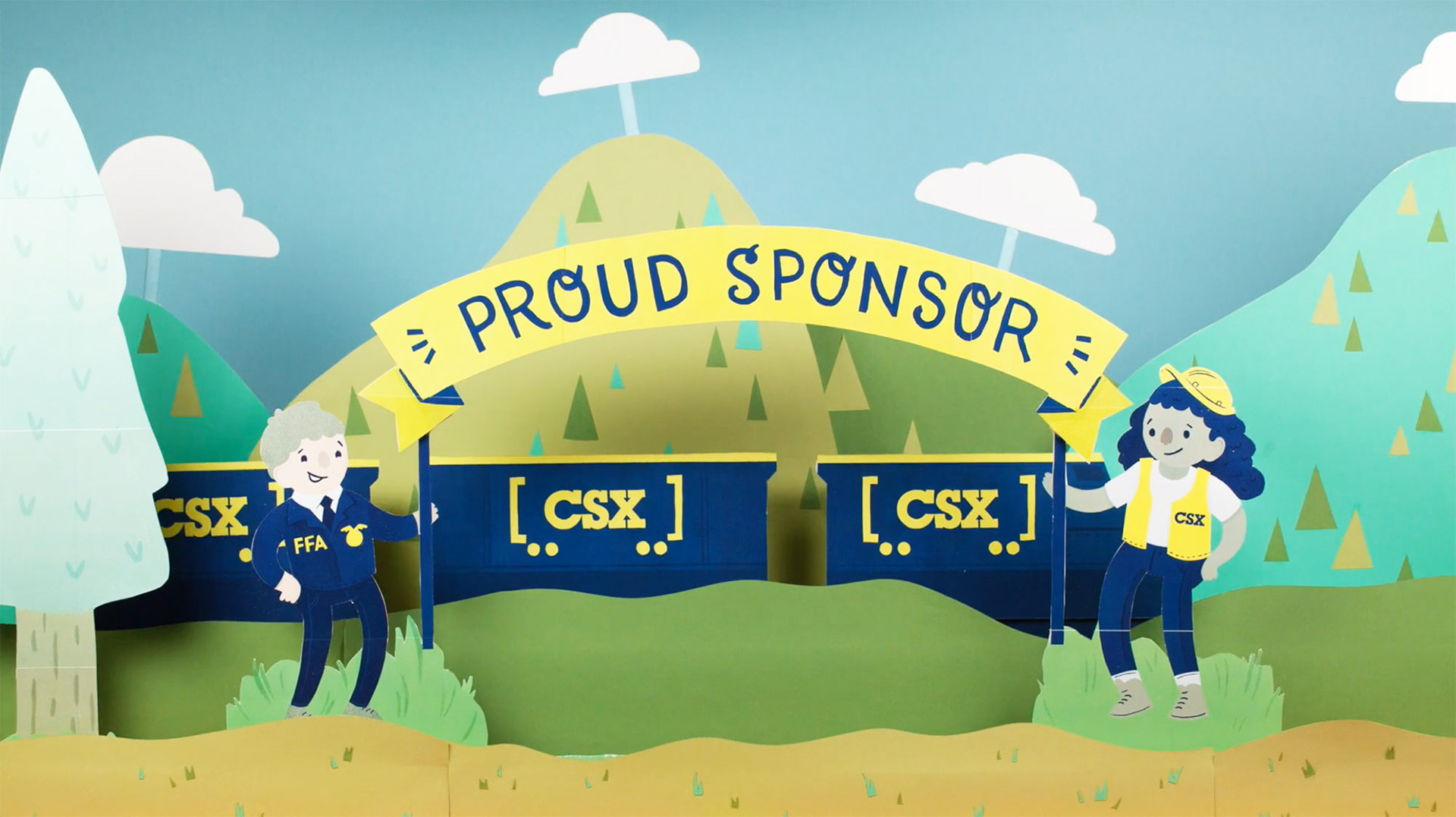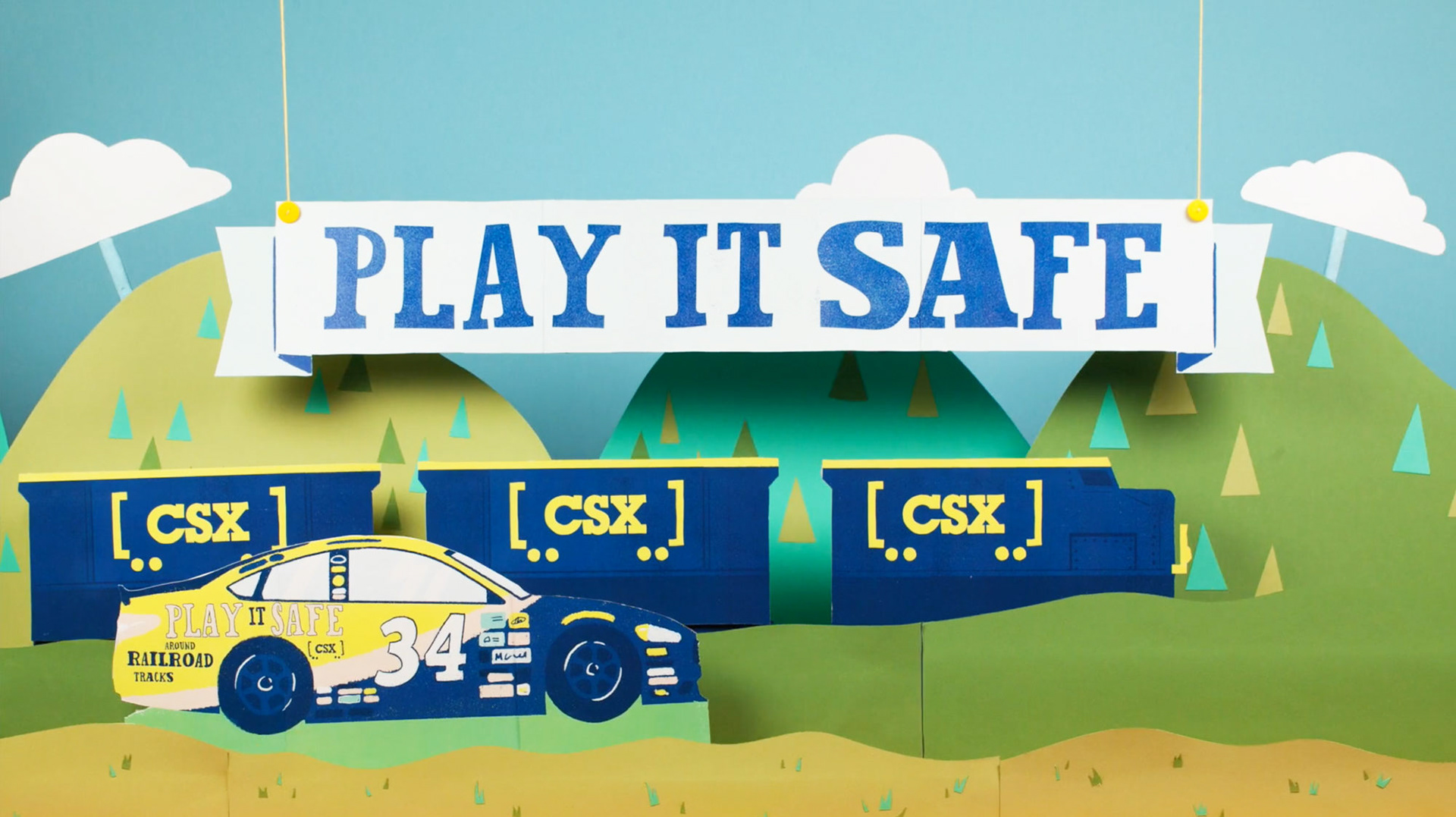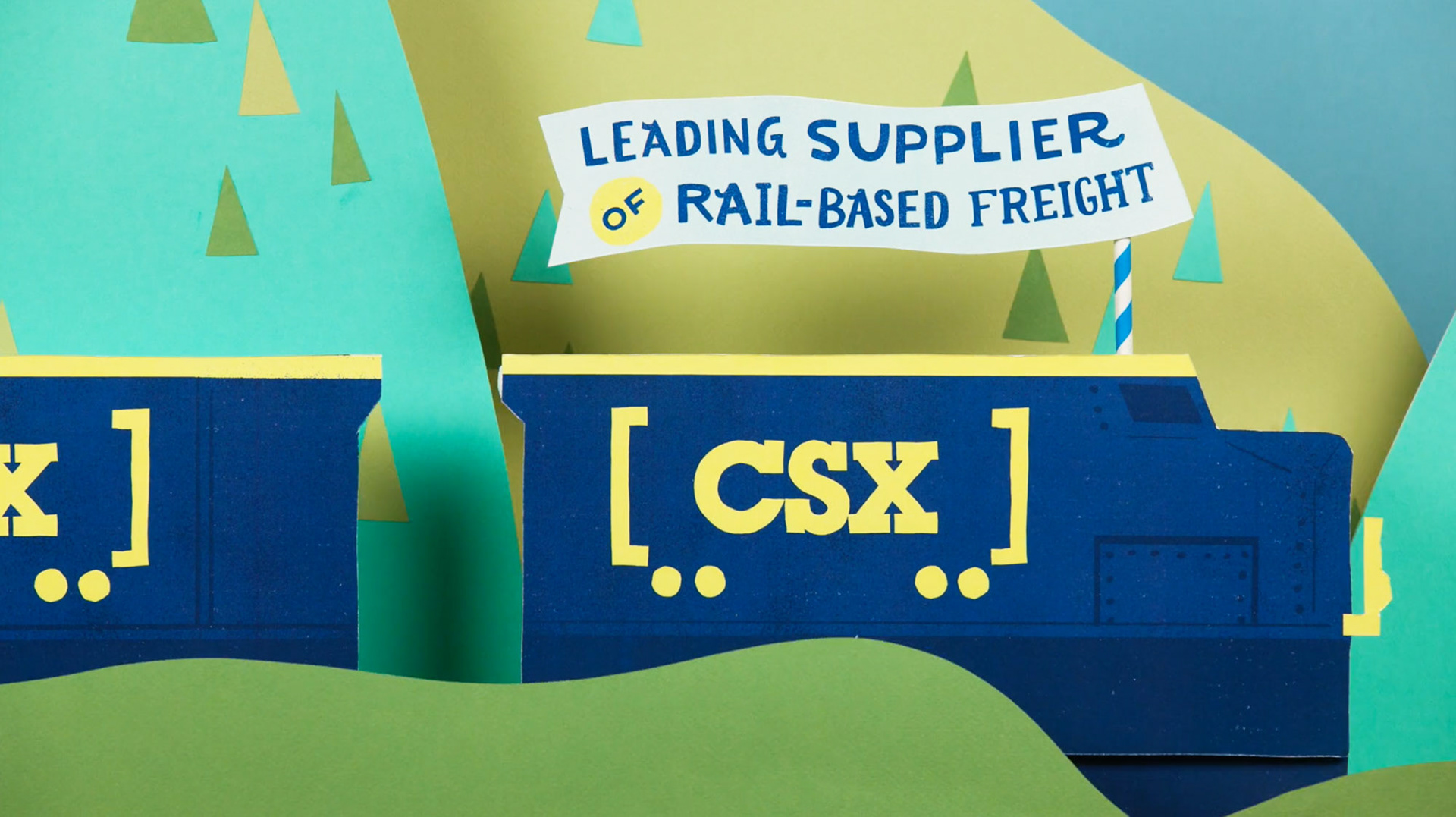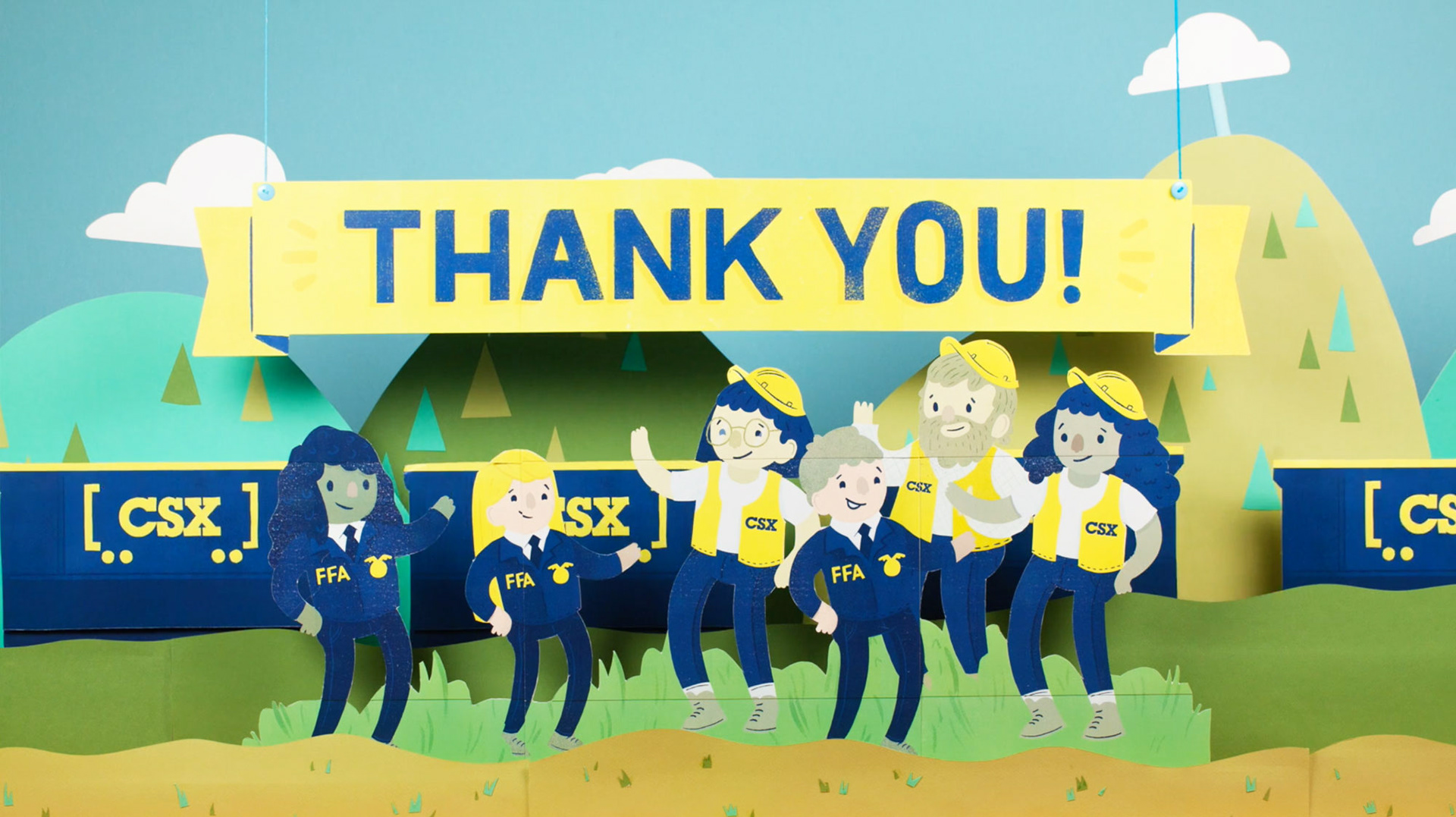 Most of the assets were created digitally, printed, assembled, and animated frame by frame. Take a look at the full animation process below.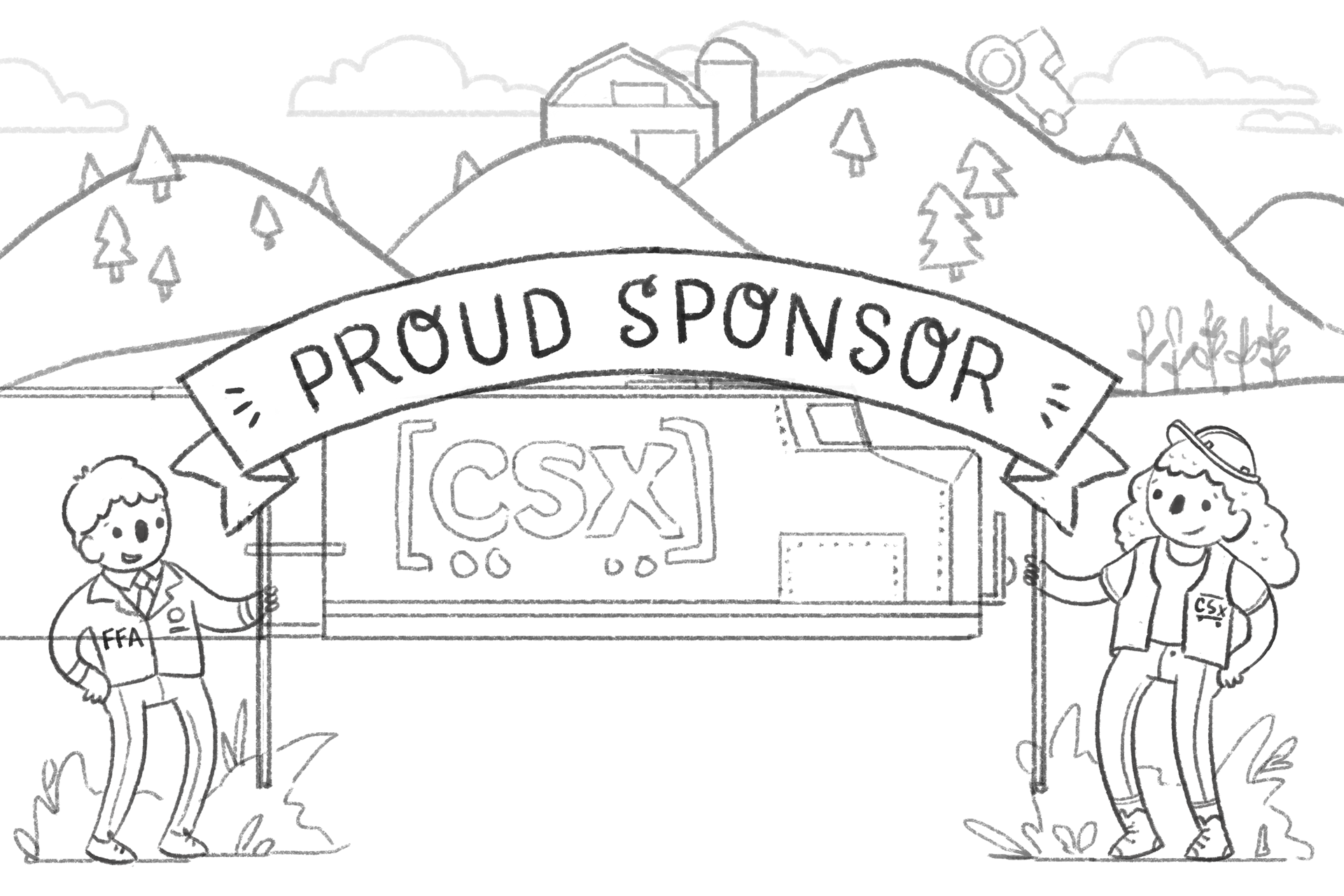 My role: Design, Illustration, Construction
Credit also goes to the team at Exit10 who contributed to this project.