Gordon Feinblatt is a historic law firm in Baltimore. The new website needed to honor their past and historic office building while also looking to the future with a responsive layout and easy to navigate structure. The warmth and care Gordon Feinblatt brings to their services is reflected in the people centric content.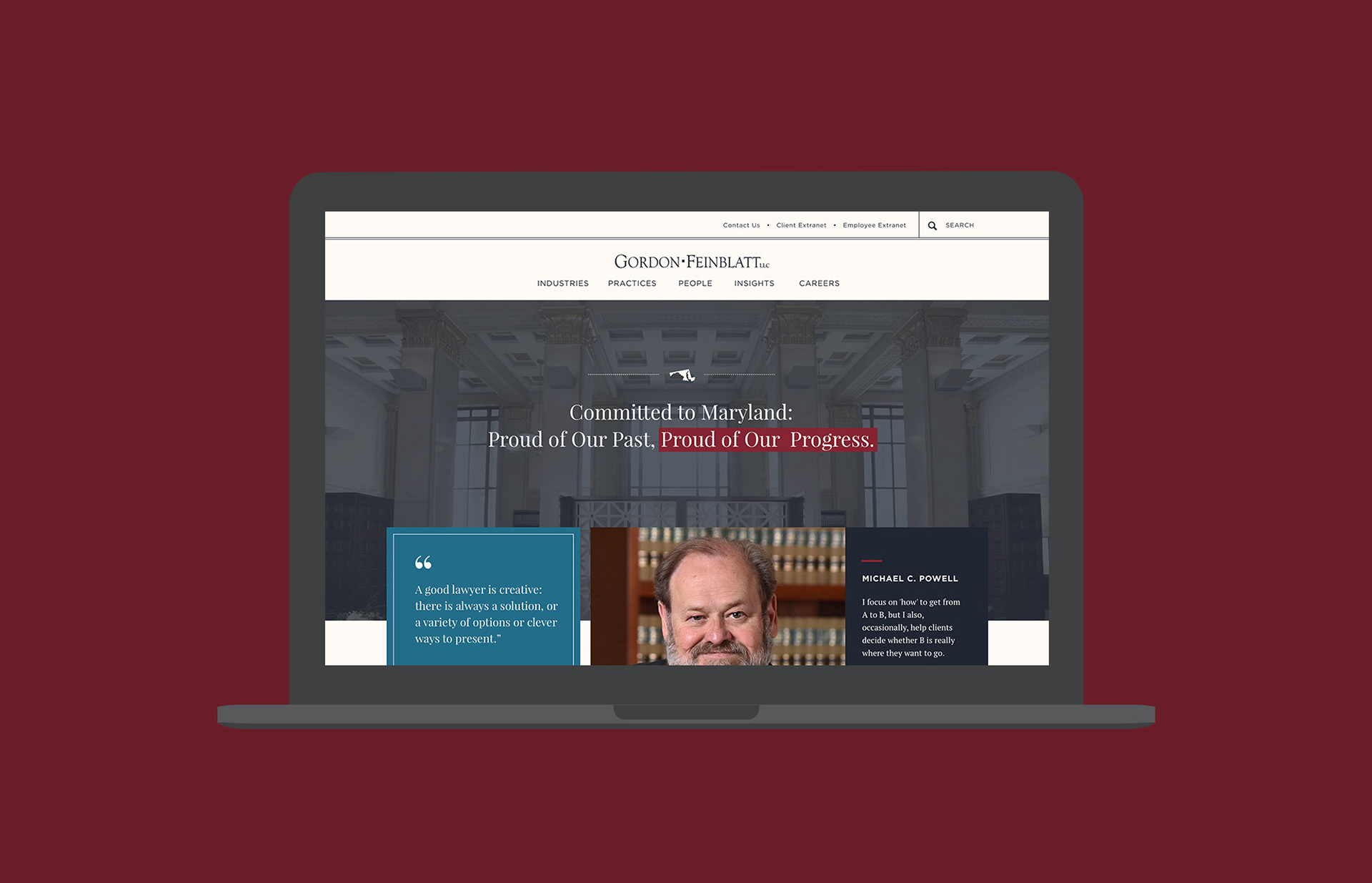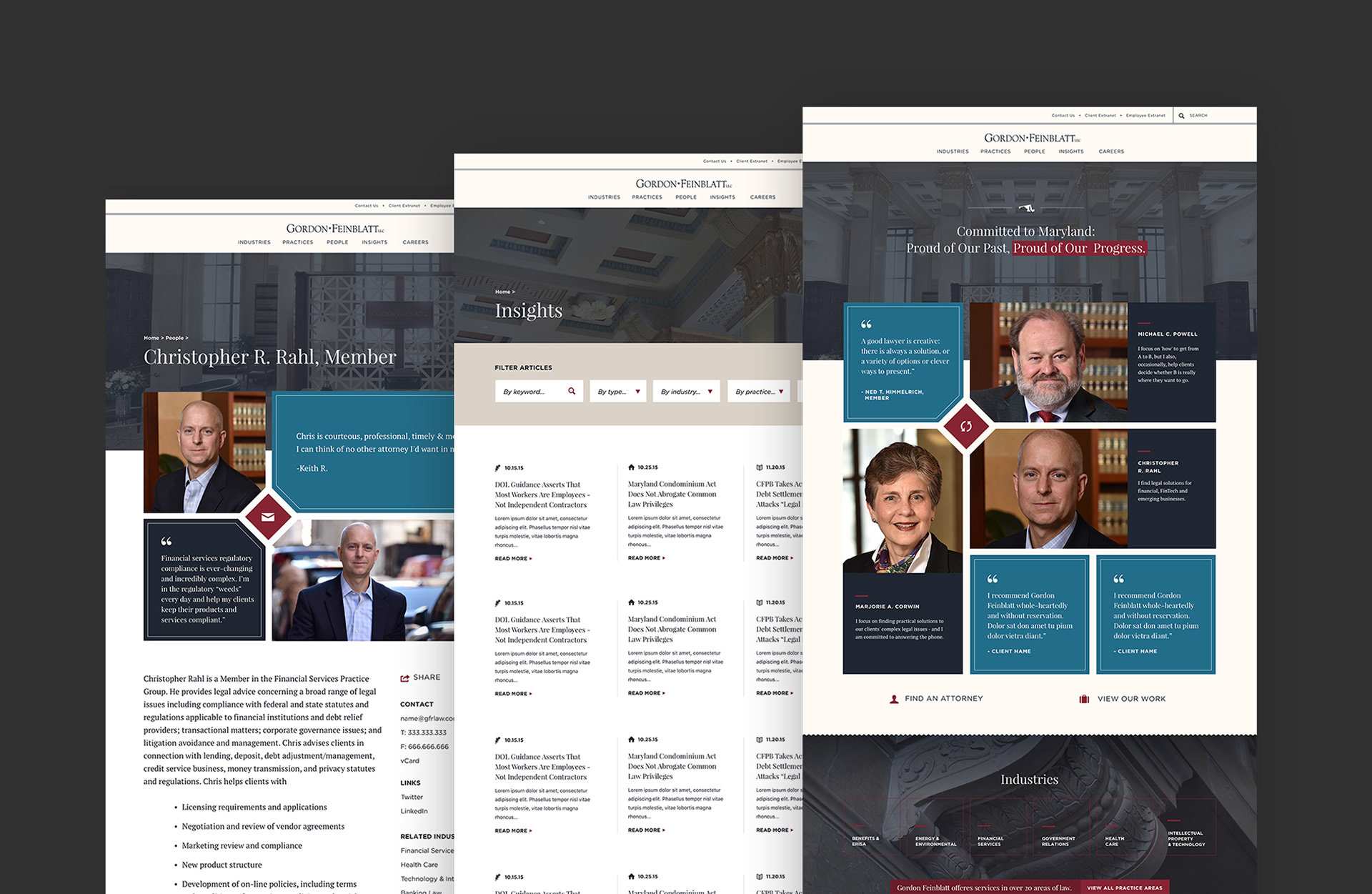 The choice to feature attorneys on the homepage presented a unique challenge. Gordon Feinblat was concerned about giving each person an equal chance to be featured. We came up with a grid that would populate new content each time the page was visited as well as a button that would allow users to cycle through different attorneys on the homepage. This solution created an equal opportunity for each attorney to be featured and kept the homepage experience fresh with each new visit.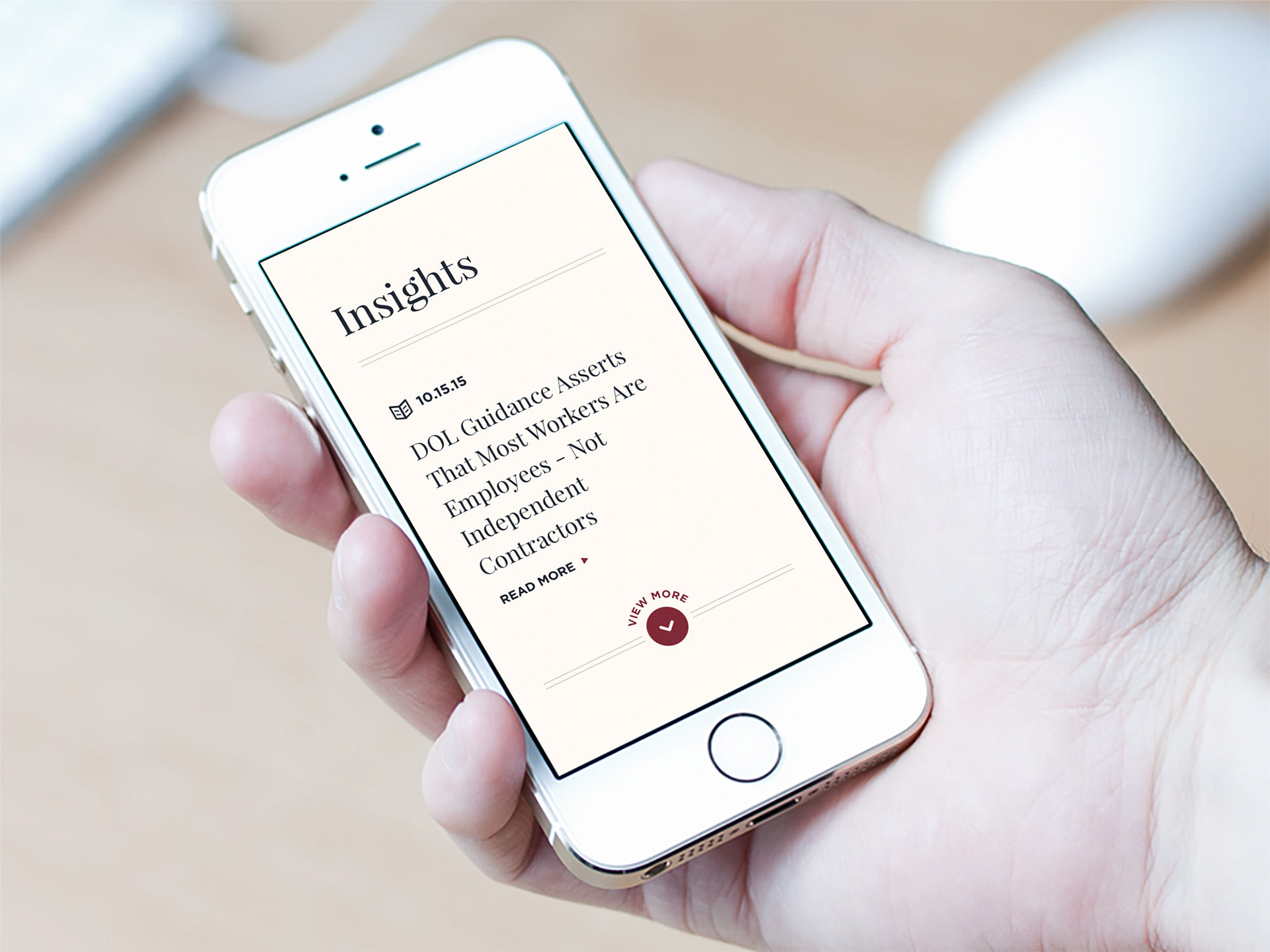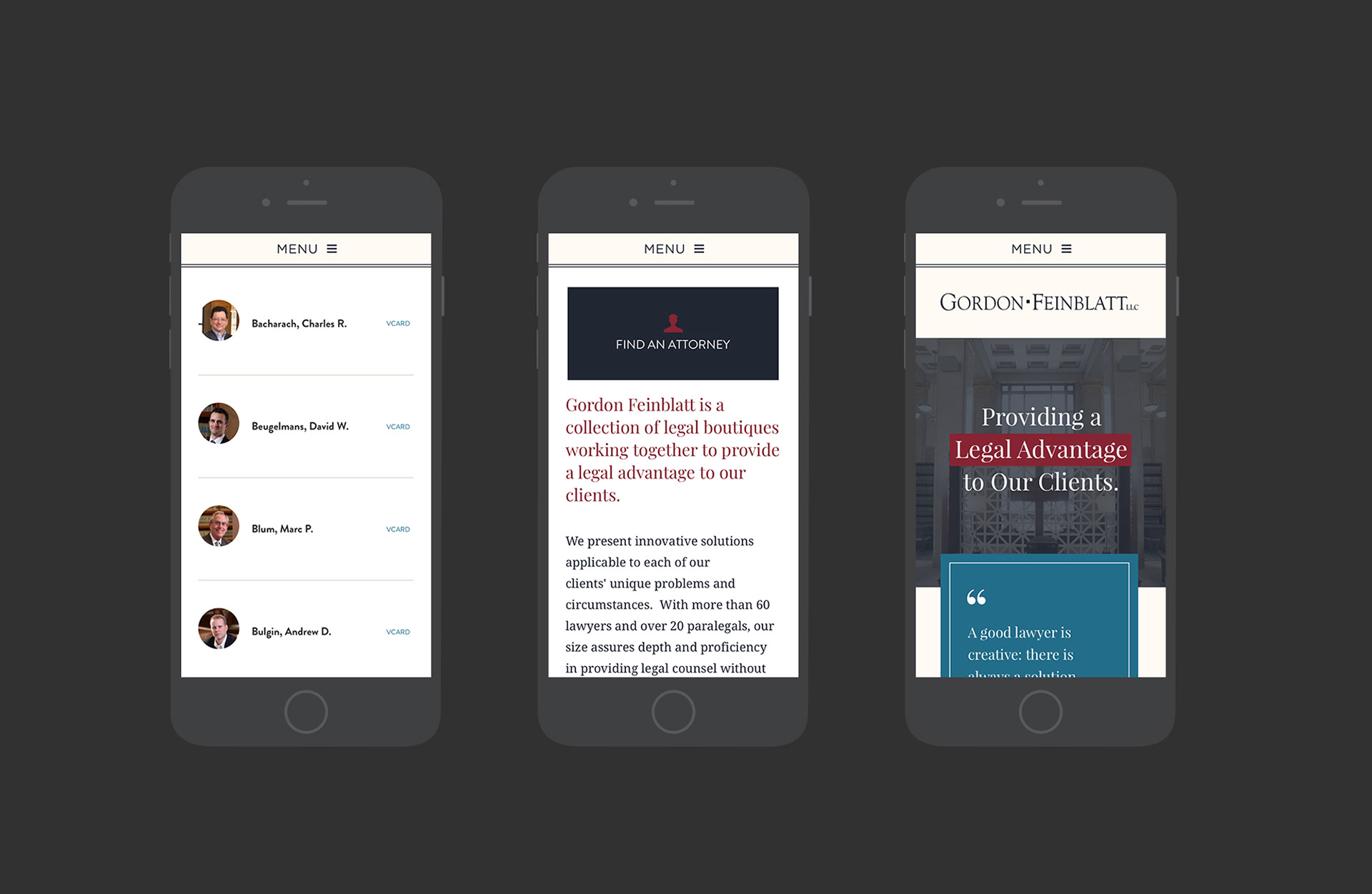 A complete rebrand was not in the scope of the project but we were able to help Gordon Feinblatt bring out the best of their existing brand by recommending new typefaces and an expanded color palette.