Towson University Magazine
This project was a complete overhaul of both content and design of TU Magazine. The resulting publication was a huge success garnering praise from TU students, faculty, and alumni.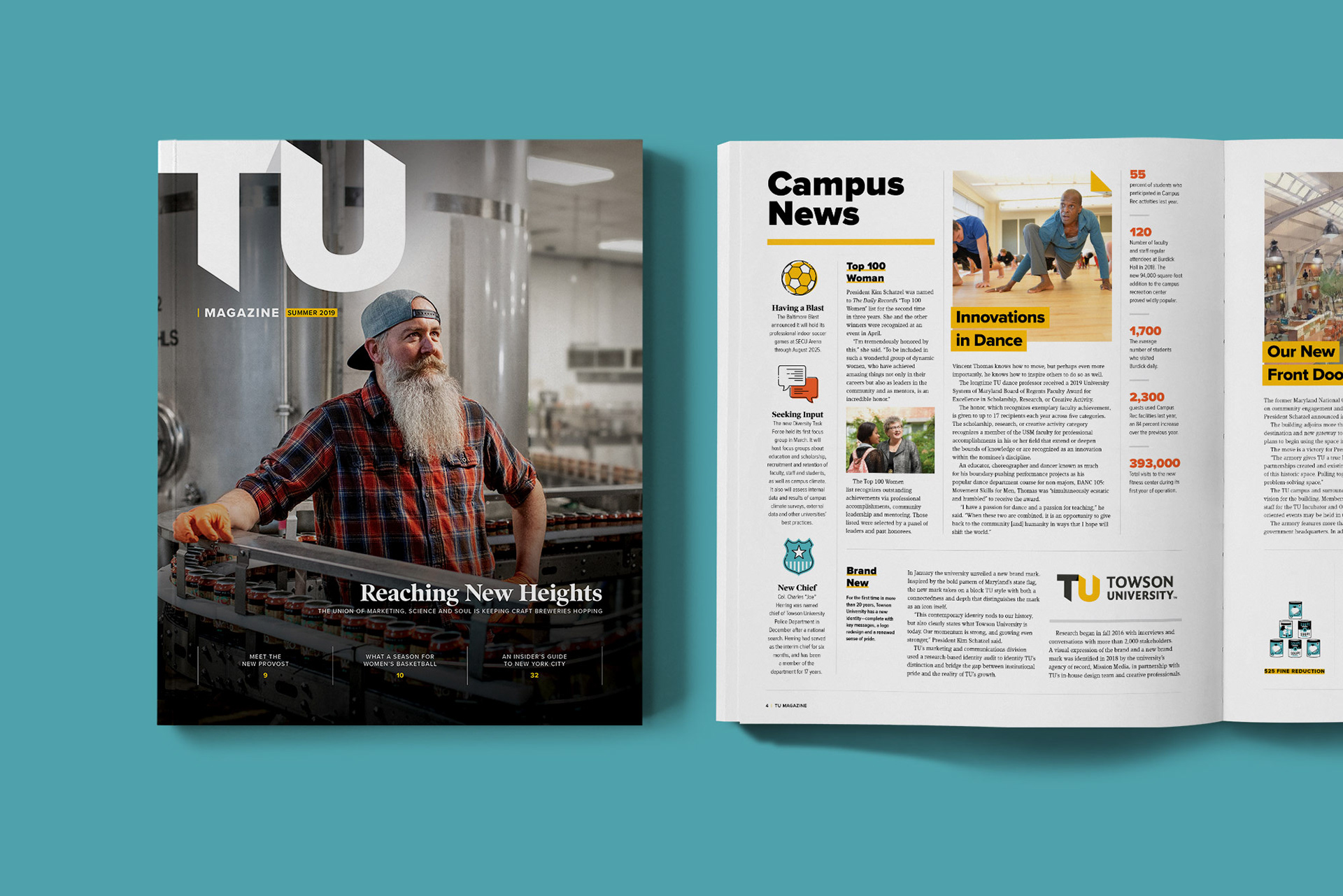 We started by collaborating with TU's internal team to build a wireframe of the new layout. This allowed us to iterate quickly and ultimately acted as a guide to define the new sections, page size, text size, page count, and word count. We also developed moodboards and sample designs that helped us determine a design direction that would be applied to the rest of the magazine. Taking these steps helped us to get buy-in from all of the decision makers that had a part in the production of this publication.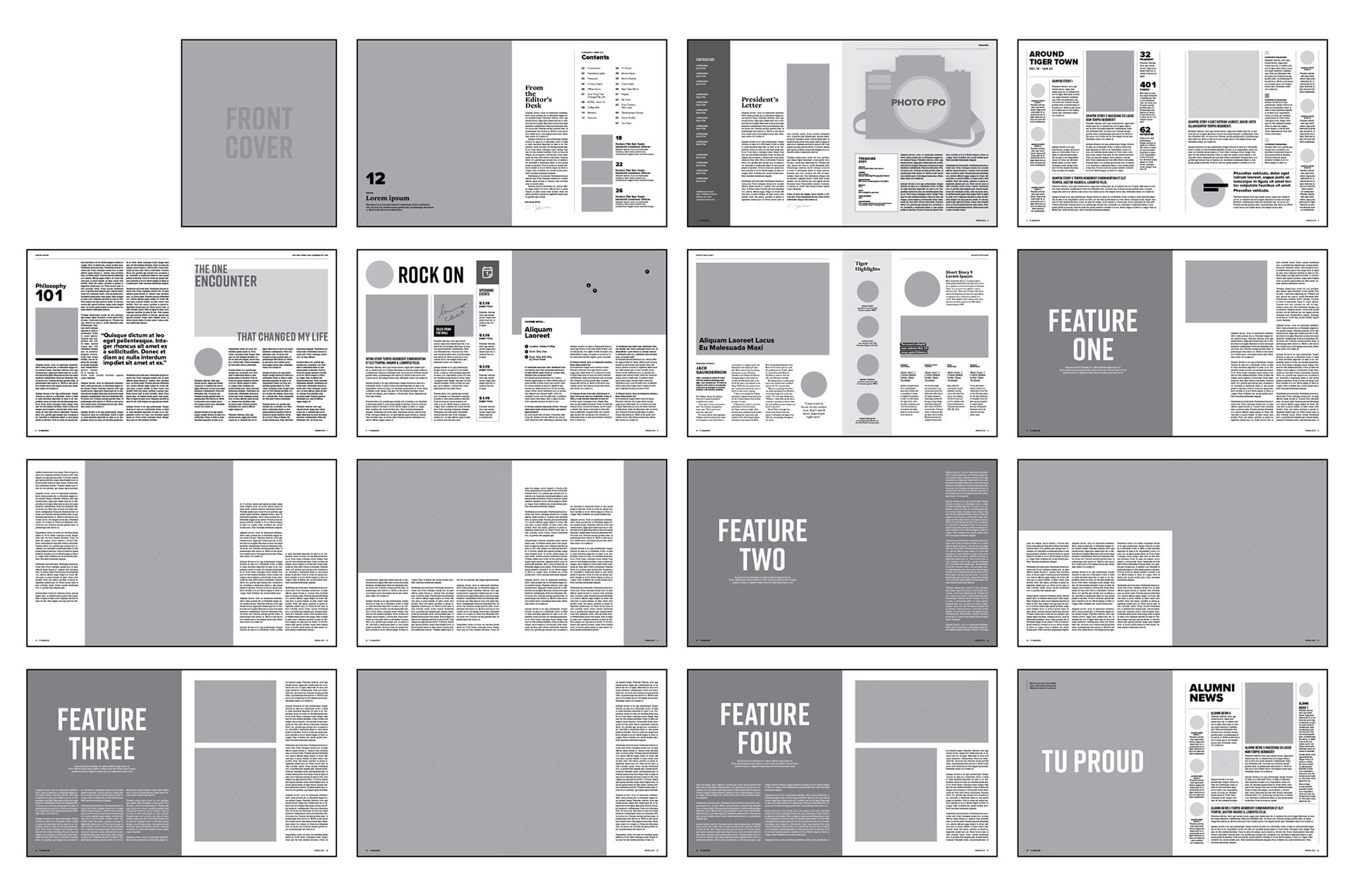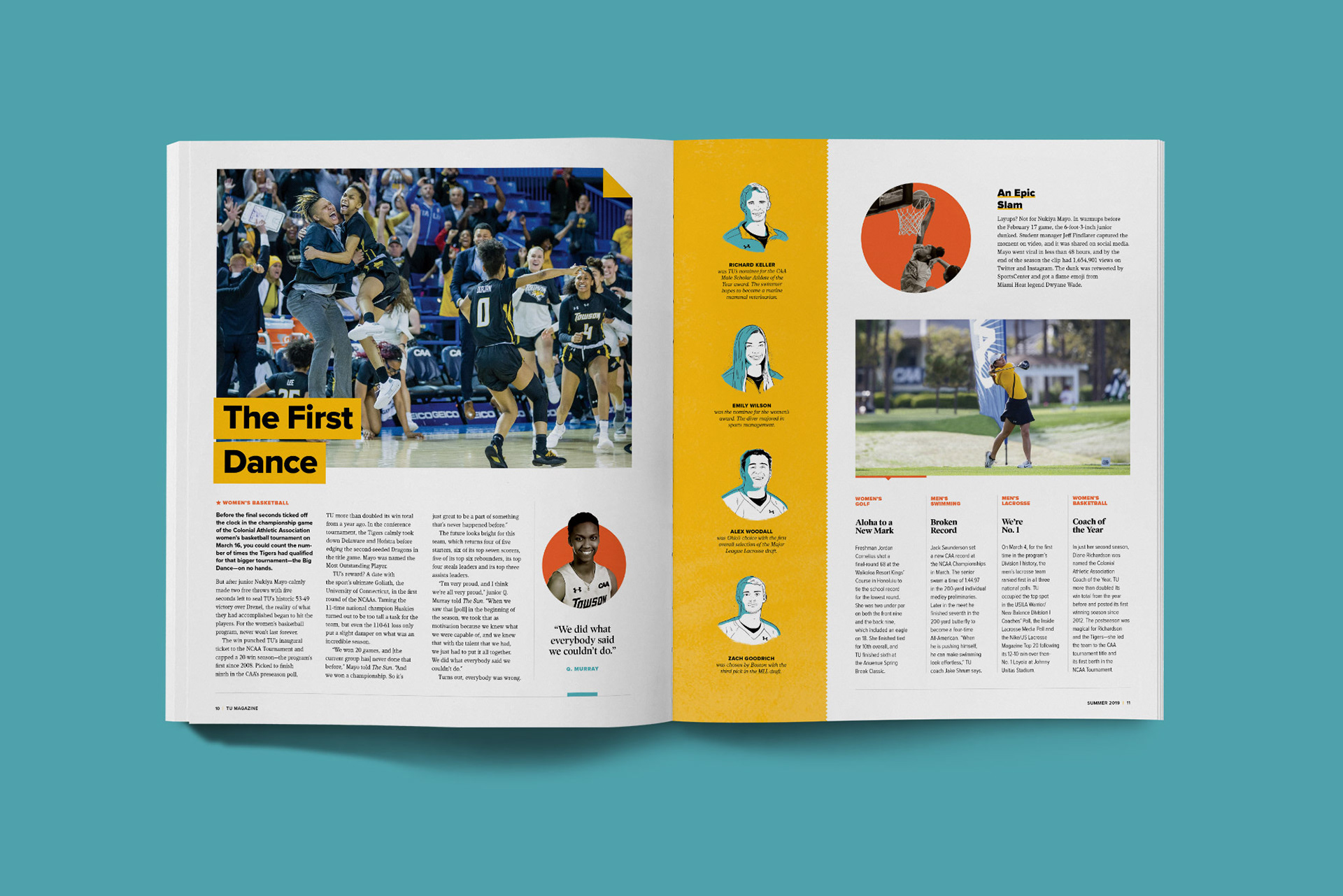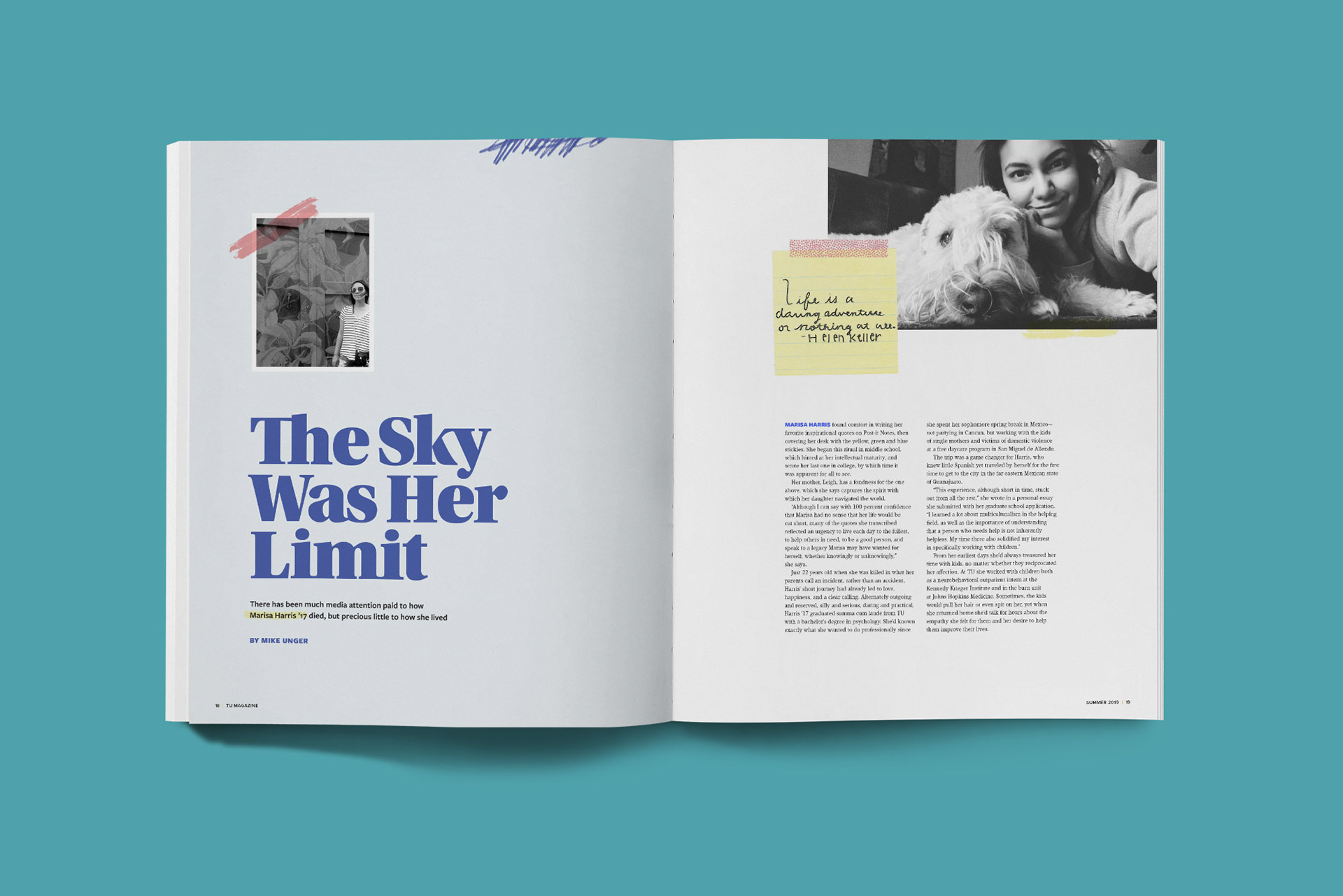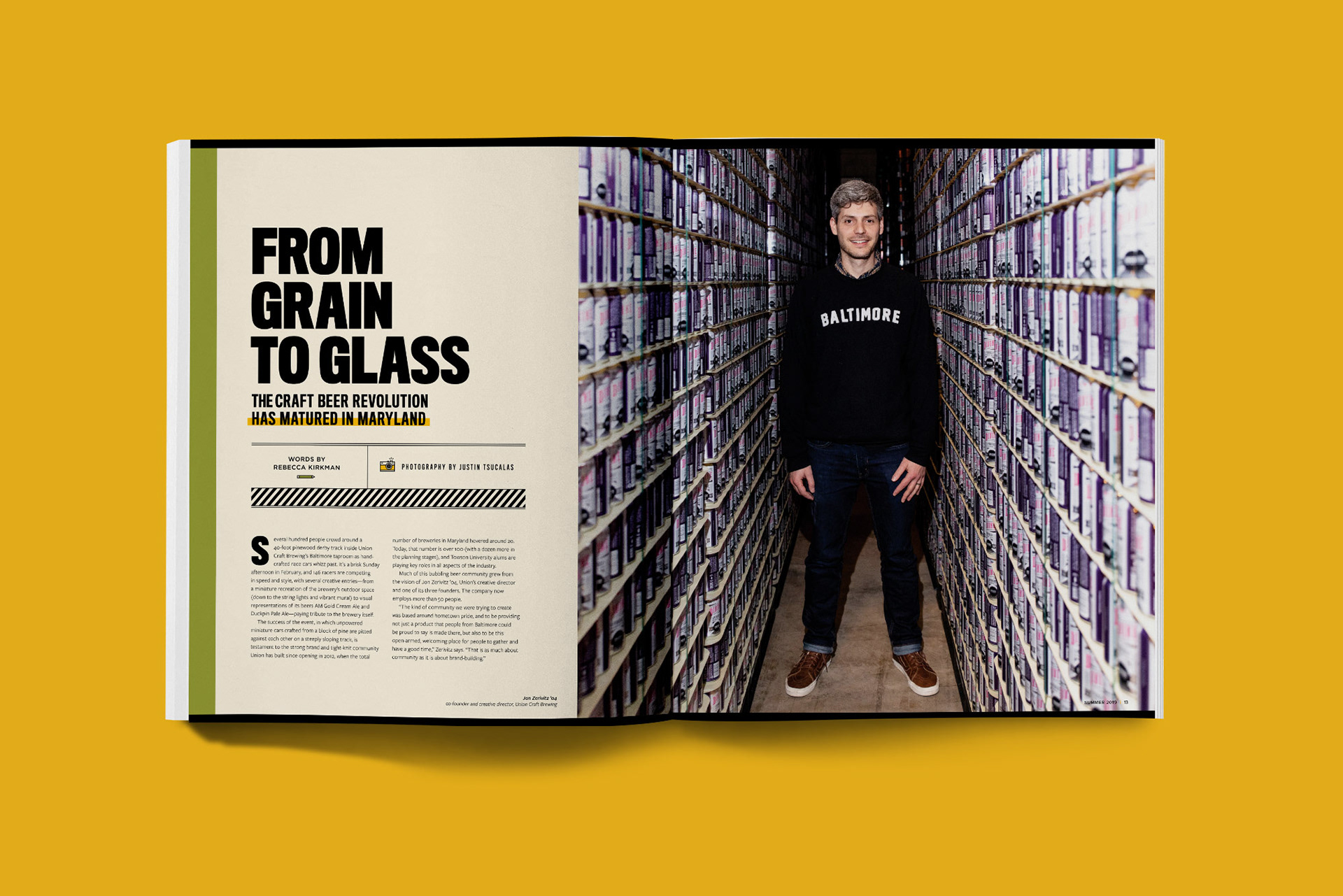 After this first issue was completed TU's internal team took over the design. It was part of the scope of the project to create a design file that was well organized and easy to work with so that the integrity of the design could be retained in all future issues of the magazine after it was handed off. 
I worked as the lead designer on this project and was heavily involved in every stage of its development and production but its important to acknowledge my teammates at Mission and TU who contributed to this project as well!